9. Wood Crate Desk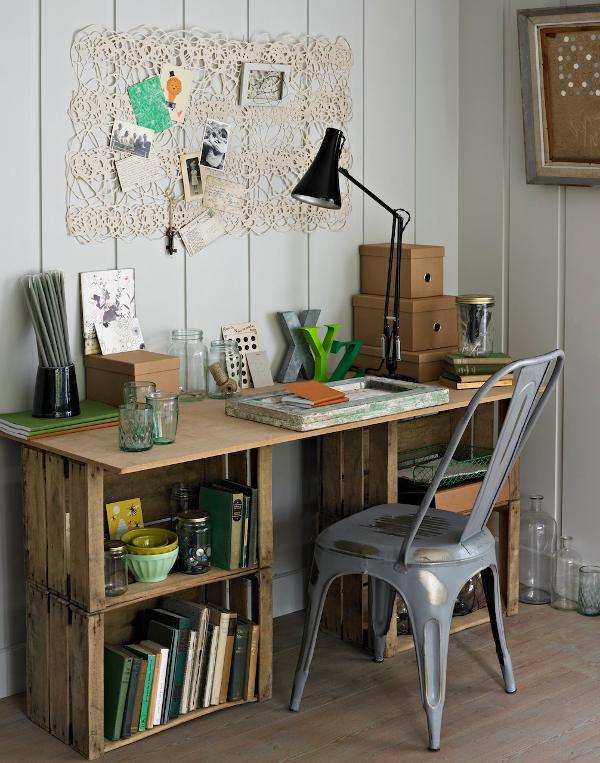 Simply stack and secure a few crates to your desired height, place your writing surface atop and viola — you have a desk!
Source: Desire to Inspire
10. Mudroom Storage Crates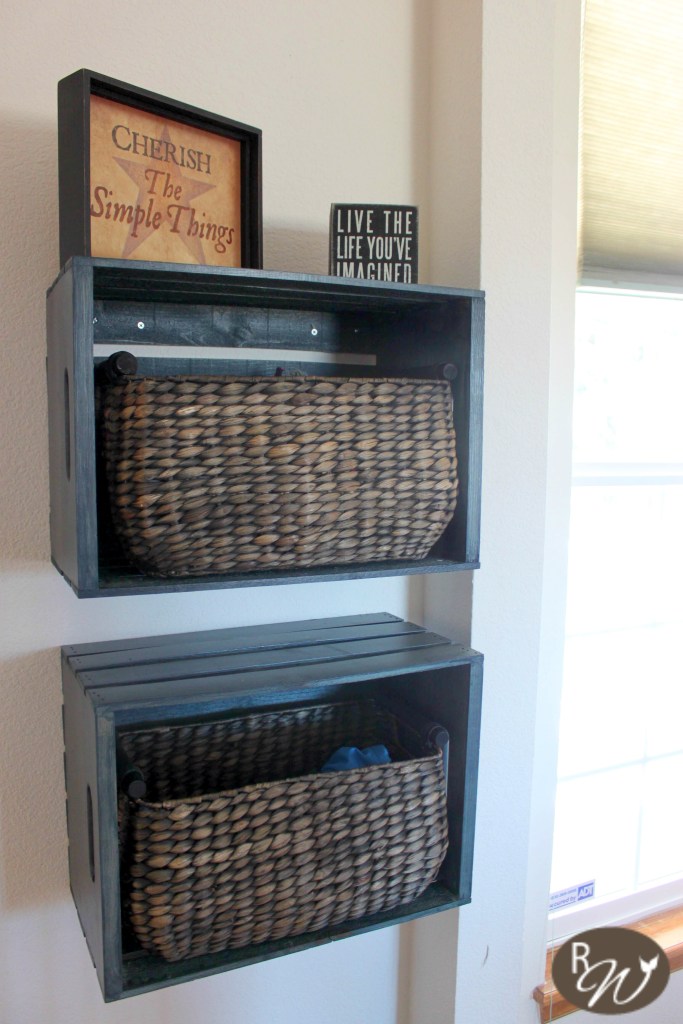 A stylish way to hide all your mudroom accessories.
Source & Instructions: The Rustic Willow
11. Crate Shelves Bathroom Organizer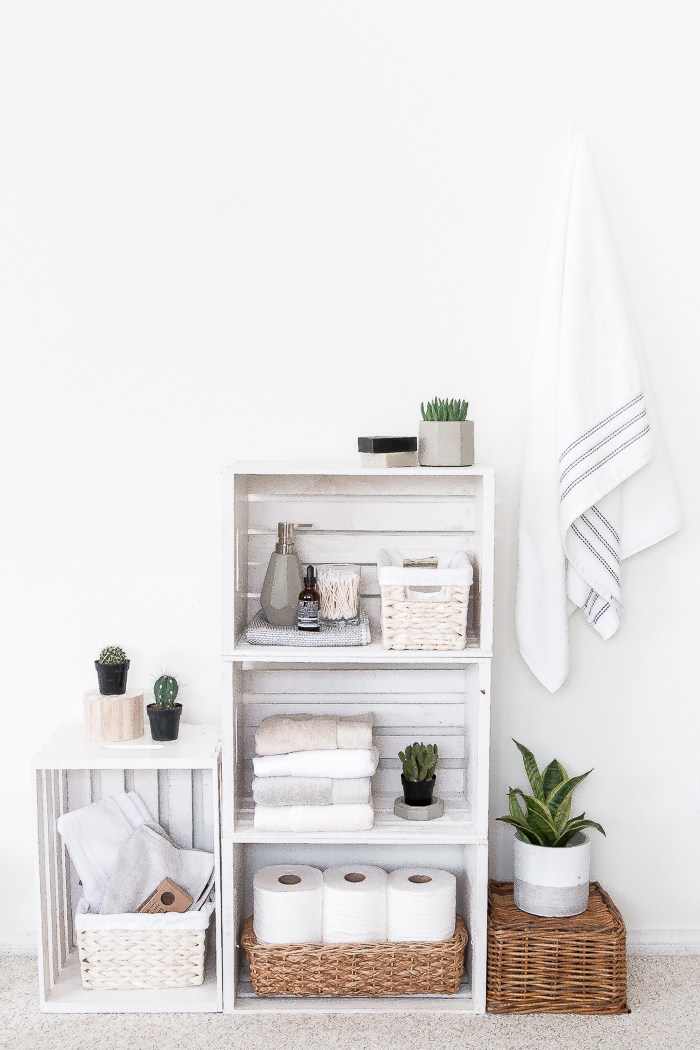 Make your own crate shelves to organize all of your bathroom essentials.
Source & Instructions: The Beauty Dojo
12. Tiered Garden Shelf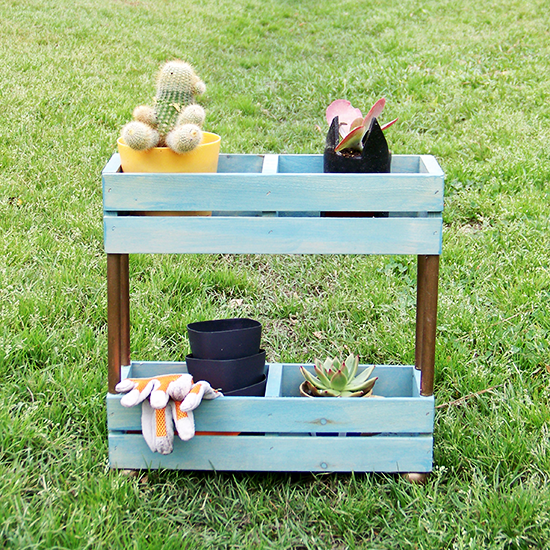 Get your garden in order with this easy beginner carpentry project that uses wooden craft dowels and crates to form shelving.
Source & Instructions: The Cwafty blog
13. Crate Jewellery Display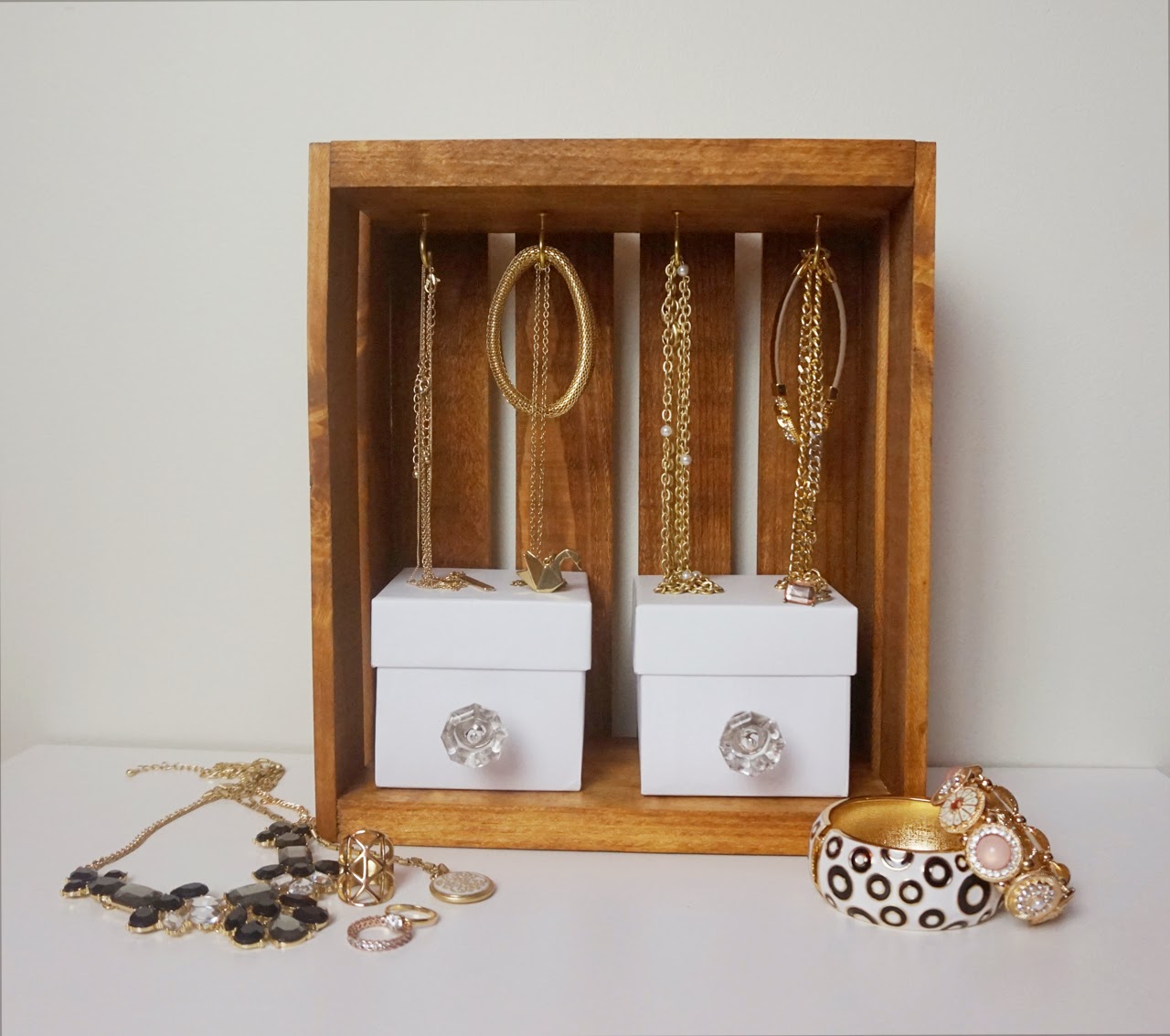 Turn an old crate into a beautiful display for all your necklaces, bracelets and rings.
Source & Instructions: theDIYdiary
14. Console Table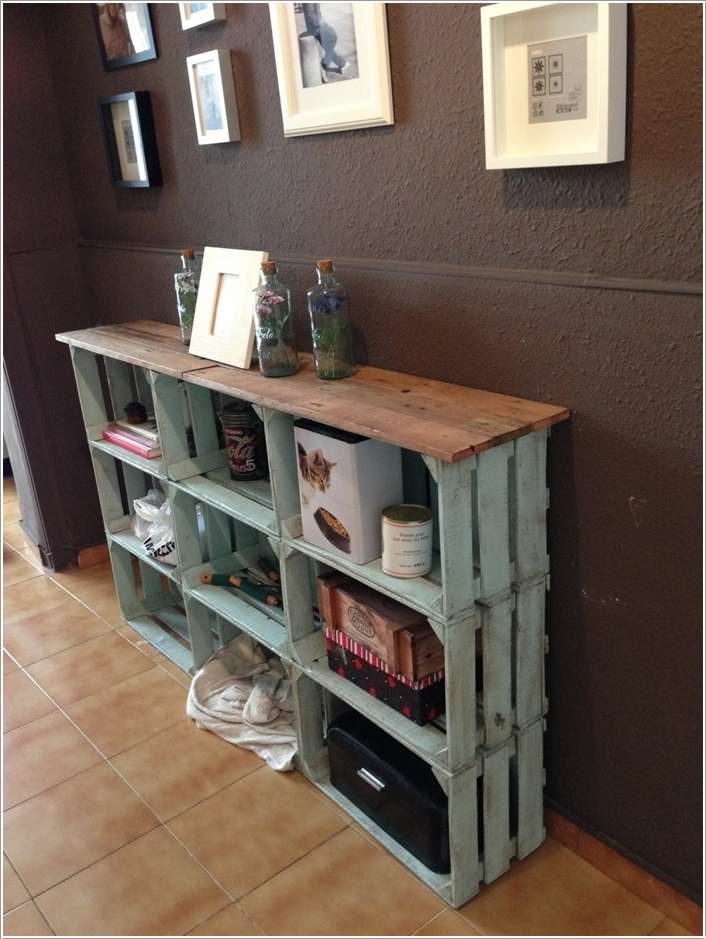 Fill the empty space of the hall area with this cool crate console table.
Source: Decorando y Renovando
15. Room Divider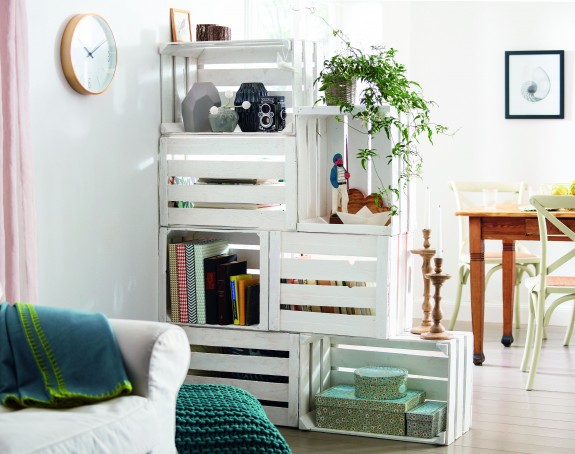 Use crates to divide room or spaces in your house.
Source: Homestory
Don't forget to SHARE these brilliant ideas with your friends and family.
---