Organizing your bathroom doesn't have to be an expensive or difficult task. Get creative and organize your bathroom artfully with these clever storage solutions that you can make yourself for cheap!
In the following, you'll find ways to store towels, toilet paper, makeup, and other essential items that will in the process create more space and make your bathroom looking beautiful and clutter-free.
---
1. PVC Pipe Hair Dryer Holder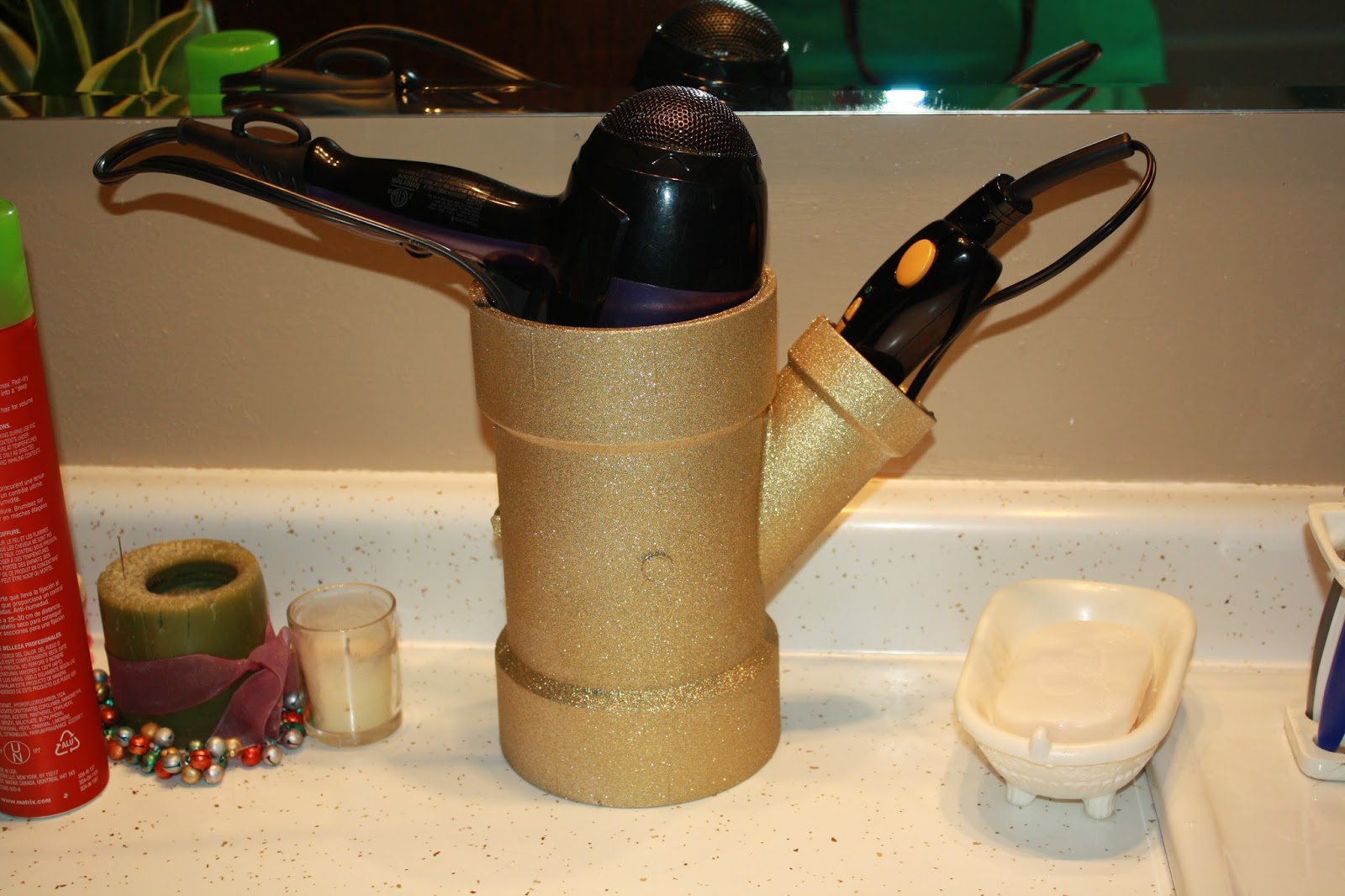 via Once Upon a Family
Make your own affordable hair styling tool stand out of PVC pipe. It's super easy, and it's functional.
2. Mason Jar Organizer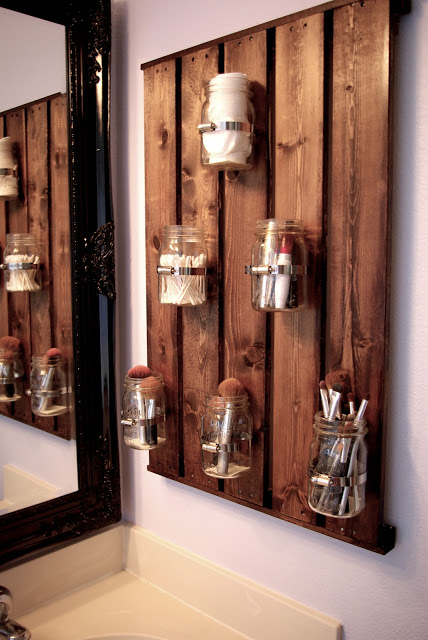 via Skinny Meg
Use your vertical space for storage. Hang up mason jars to store little items, like cotton balls, makeup brushes, and anything else you want to grab quickly.
3. Over the Door Storage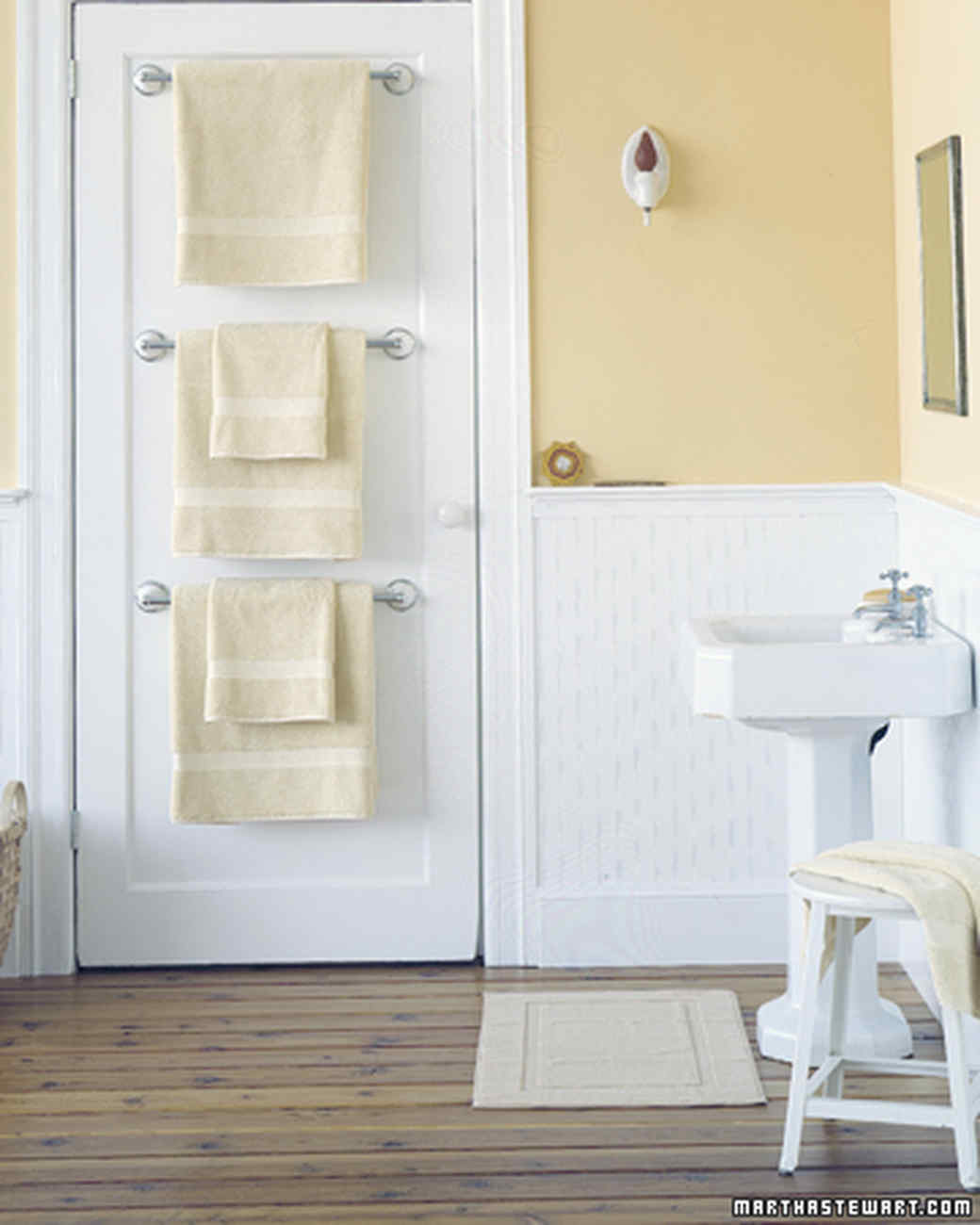 via Martha Stewart
Install hooks or towel rods on the back of your bathroom door to hang towels and robes.
4. Use Baskets as Shelves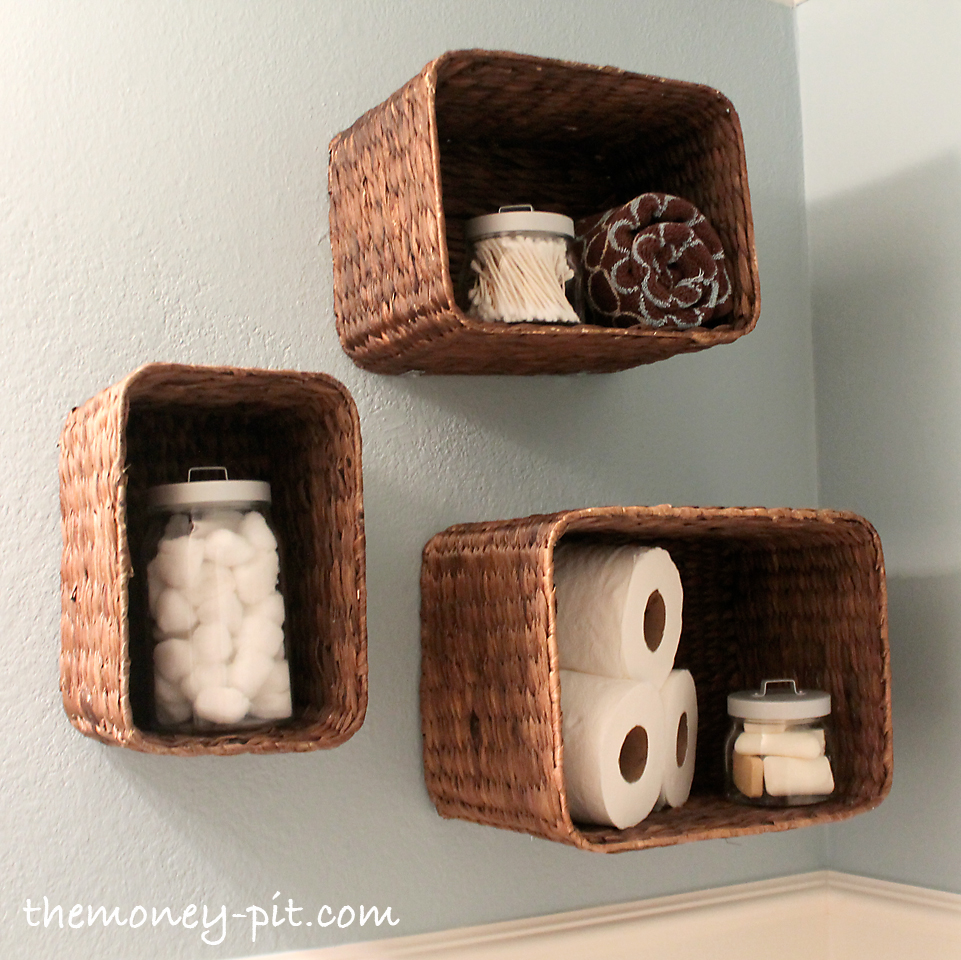 via The Kim Six Fix
Another way to take advantage of vertical space is by hanging baskets on the wall above the toilet or tub and using them to store towels and other bathroom necessities.
5. DIY Magnetic Makeup Board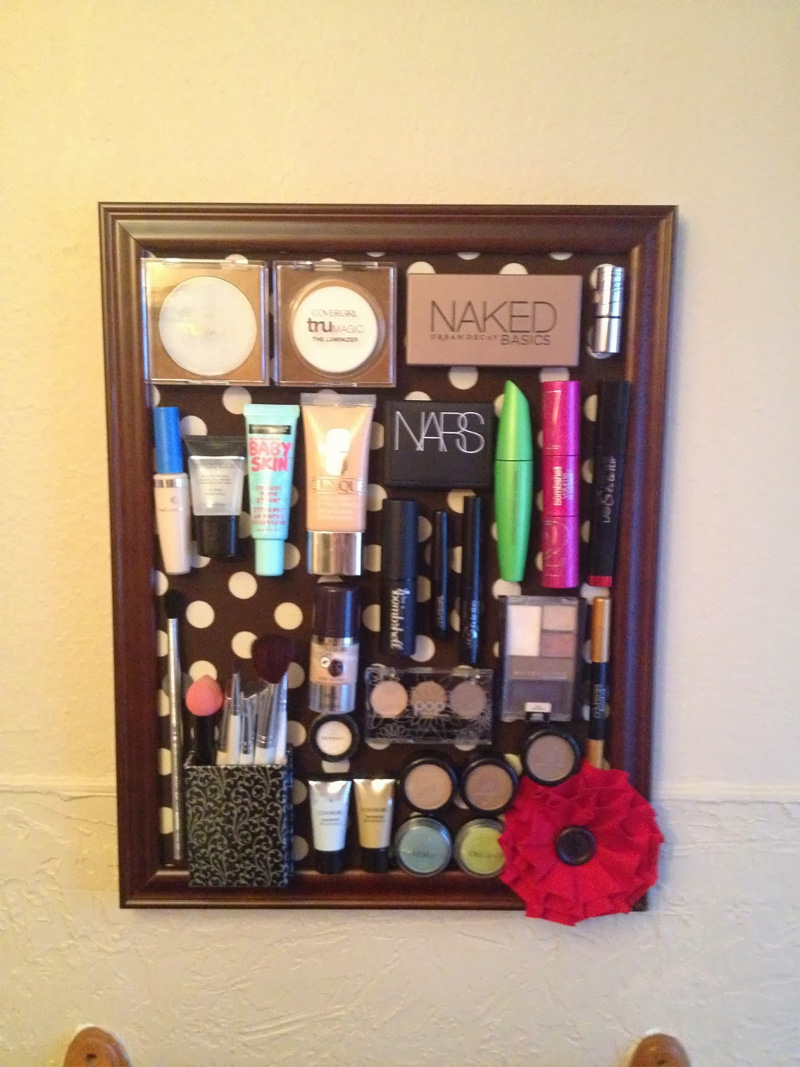 via A Little Alana
To make your own magnetic makeup board, you'll need: a piece of sheet metal, decorative wallpaper or fabric, a frame, glue, round ceramic magnets. Get the full instructions here.
6. Toilet Paper Storage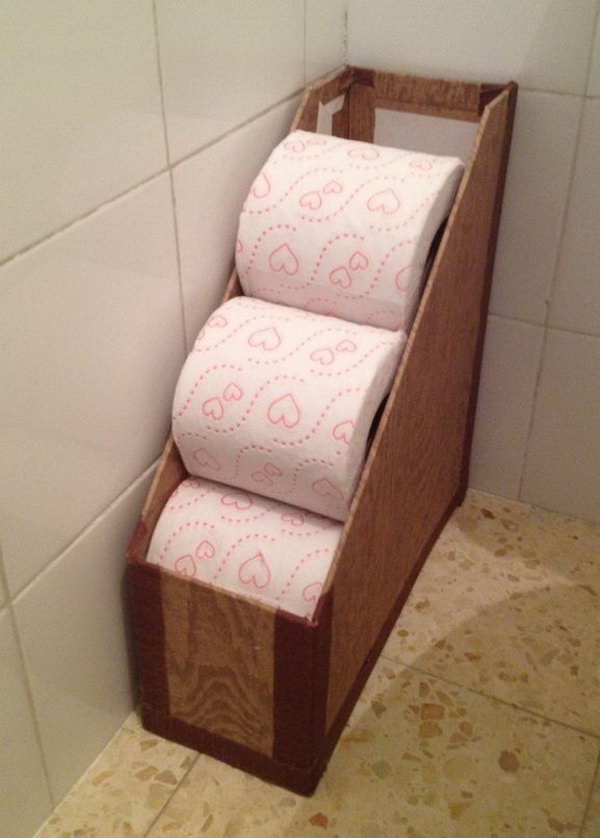 via Cool DIY Ideas
A big magazine holder can be used to store a good amount of spare toilet paper rolls.
7. 2-Minute Bathroom Organization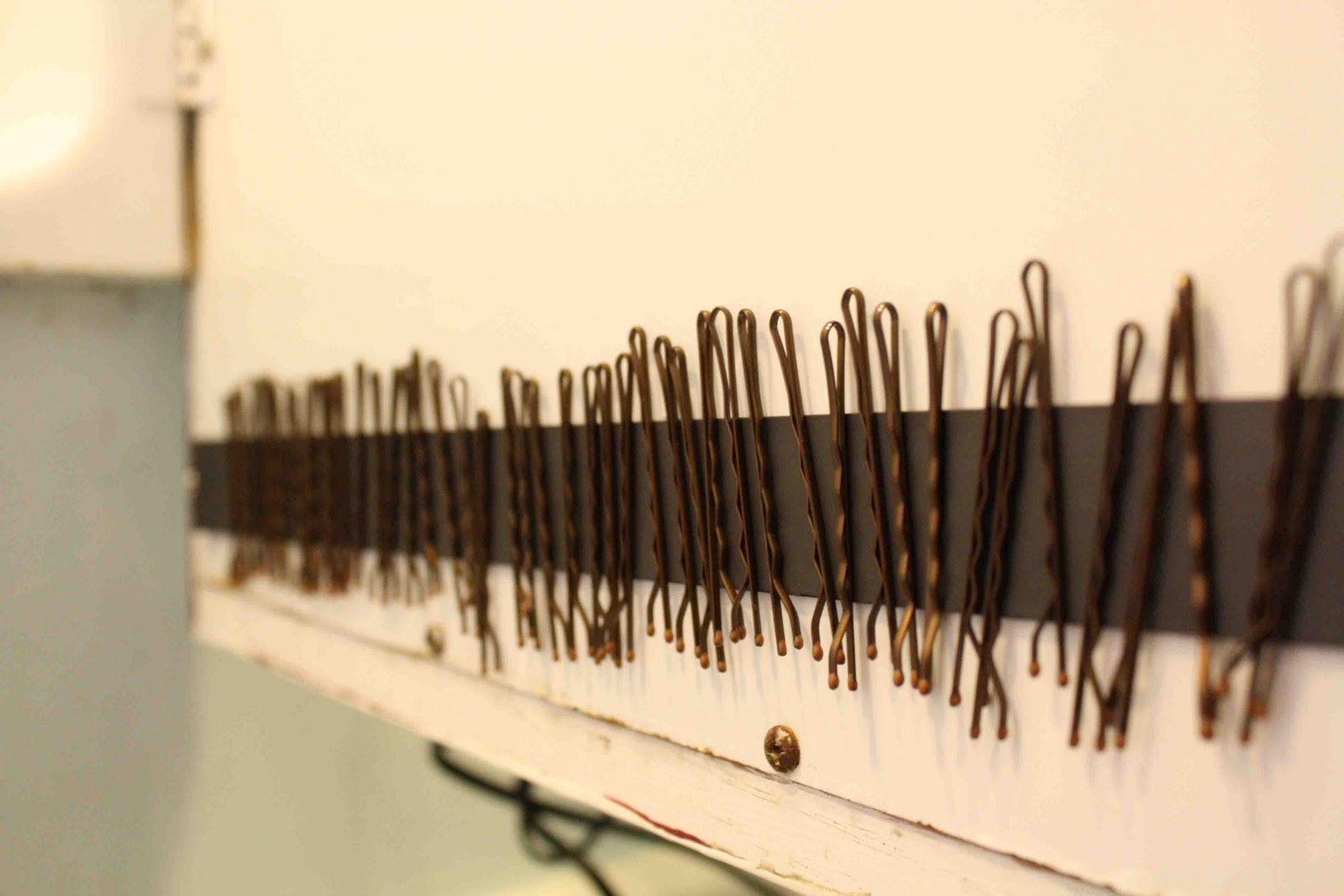 via Sprwmn
Add a magnetic strip to the inside of your bathroom cupboard and never lose a bobby pin again! It's also a great way to store tools like tweezers, scissors and nail clippers.
8. Use a Silverware Organizer as a Toothbrush Holder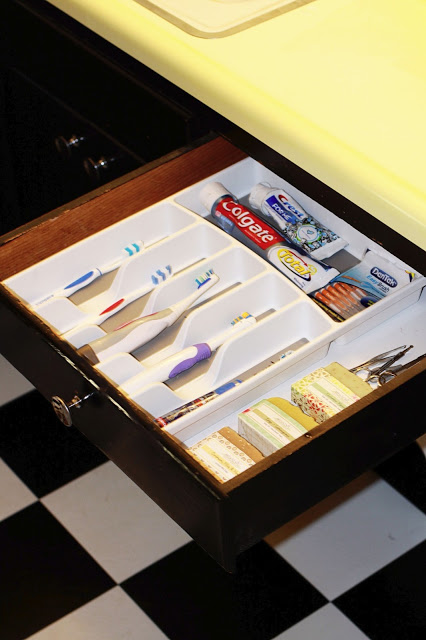 via Little Penelope Lane
Great idea to get toothbrushes off of the bathroom counter & probably easier to clean than a traditional toothbrush holder.
9. Over The Door Shelf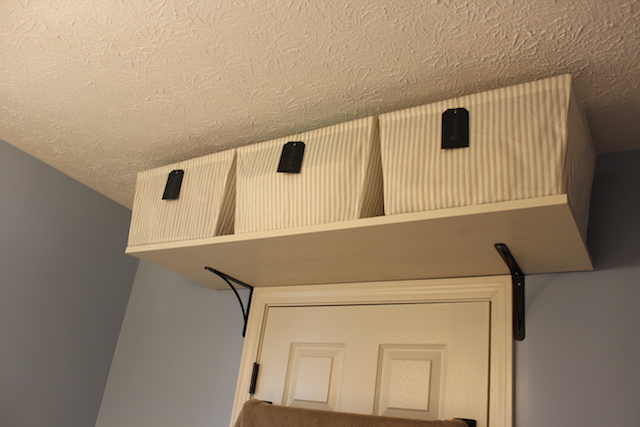 via My Chocolate Moments
Install a shelf above the door to make use of the extra space overhead.
10. Shoe Organizer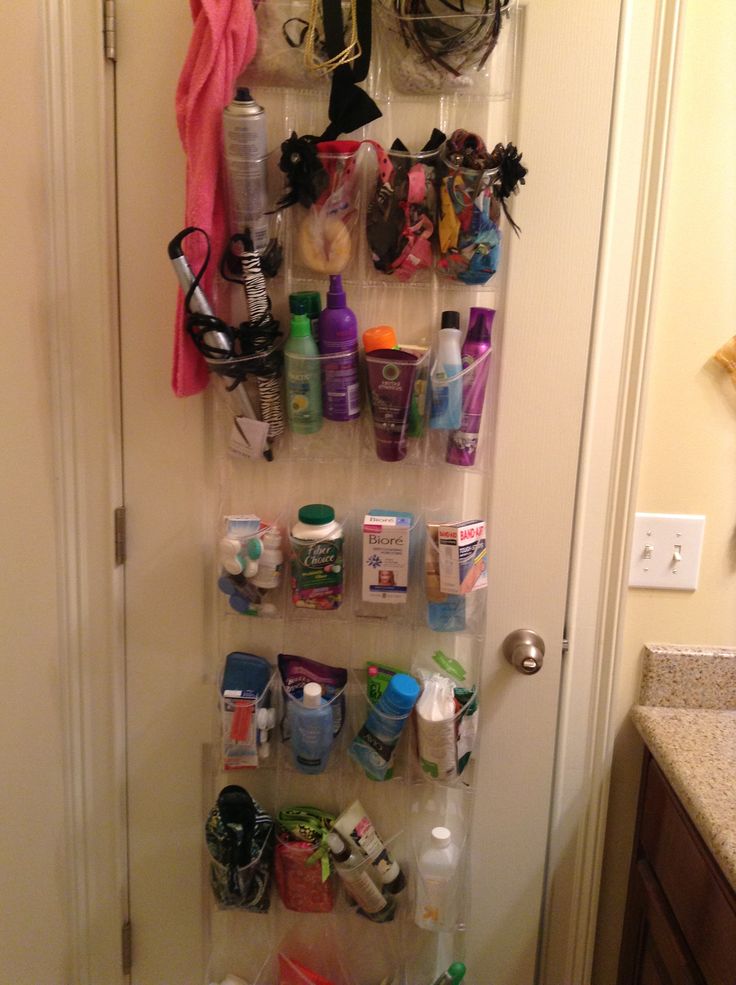 via Creationsguyloup
Hang a shoe organizer on the door to your bathroom and use it for toiletries.
We hope these ideas help you get your bathroom in order and looking great!