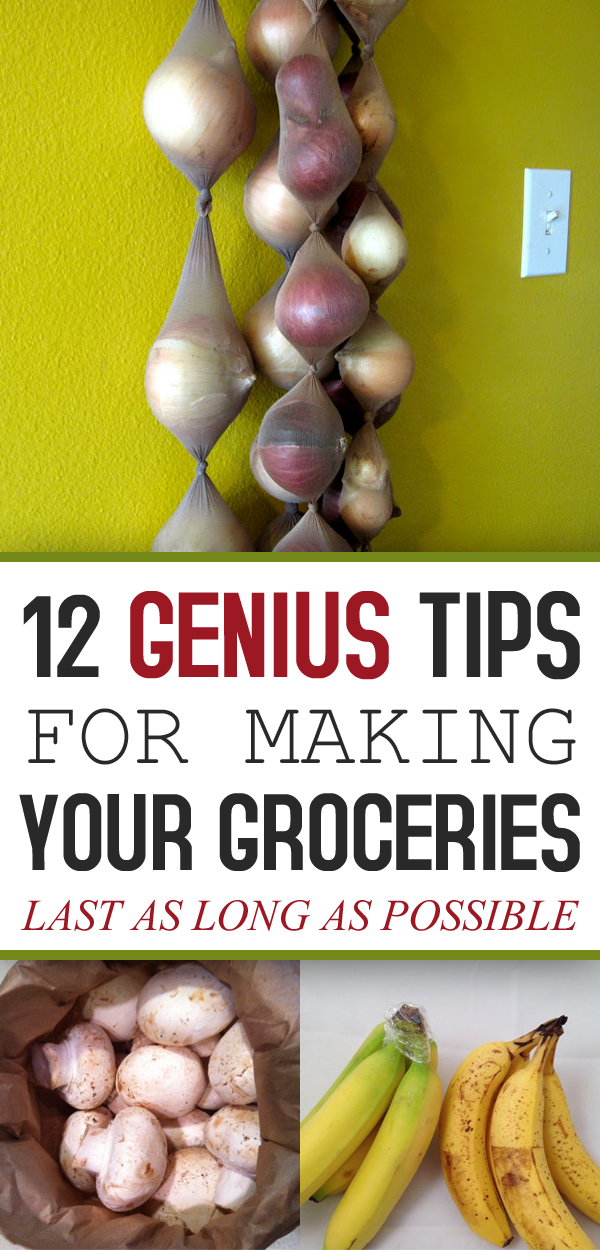 Knowing how to keep your groceries fresher longer is a great way to keep from wasting food. It's also a great way to save money by allowing you to buy your groceries in bulk and storing them to last longer.
Here are 12 genius tips for making your groceries last as long as possible. Have a look through this list of great ideas and get saving on your grocery bill today!
1. Wrap the tip of a bunch of bananas with plastic wrap to slow the ripening process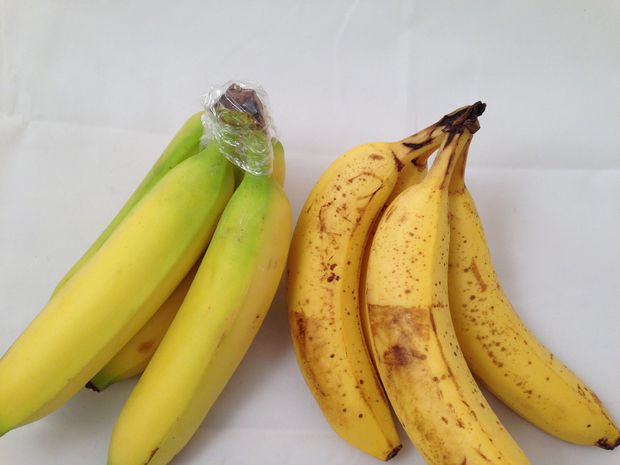 via Instructables
2. Store onions in pantryhose
Believe it or not, onions stored in pantyhose will last as long as 8 months! All you need to do is put your onions in pantyhose and tie knots between each onion.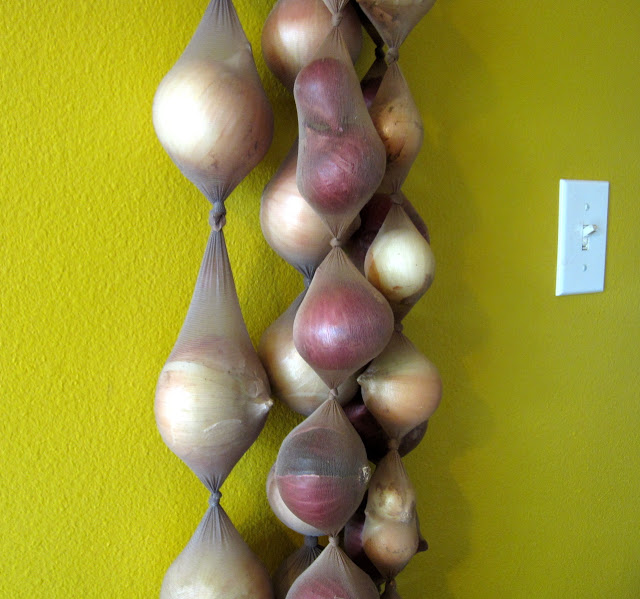 via Pocket Pause
3. To keep your salad fresh, place paper towel on top before wrapping bowl in plastic wrap
This trick will keep your salad fresh all week long.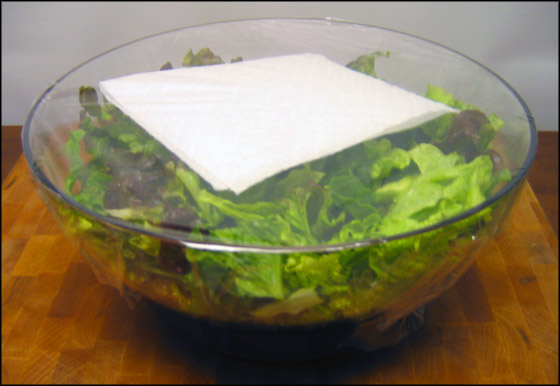 via Gen X Finance
4. Spray leftover guacamole with cooking spray to keep it from turning brown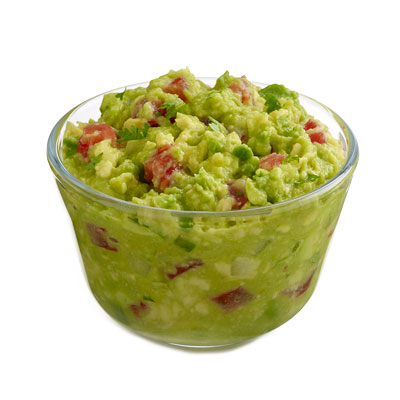 5. Store ginger in the freezer
This will make it easier to grate and you won't have to peel off the skin.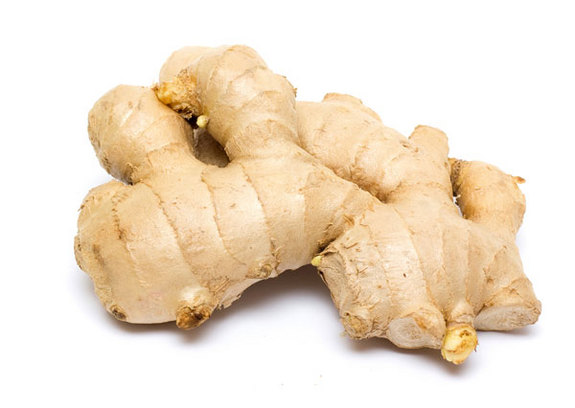 6. Store mushrooms in a paper bag, not plastic
A plastic bag will trap moisture and cause them to mildew. Put them in a paper bag in a cool dark space. Doing so will keep your mushroom fresh for nearly two weeks!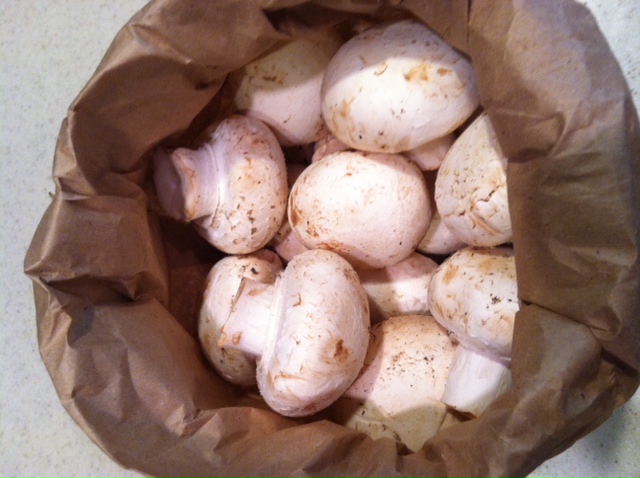 via The Helpful Home
---