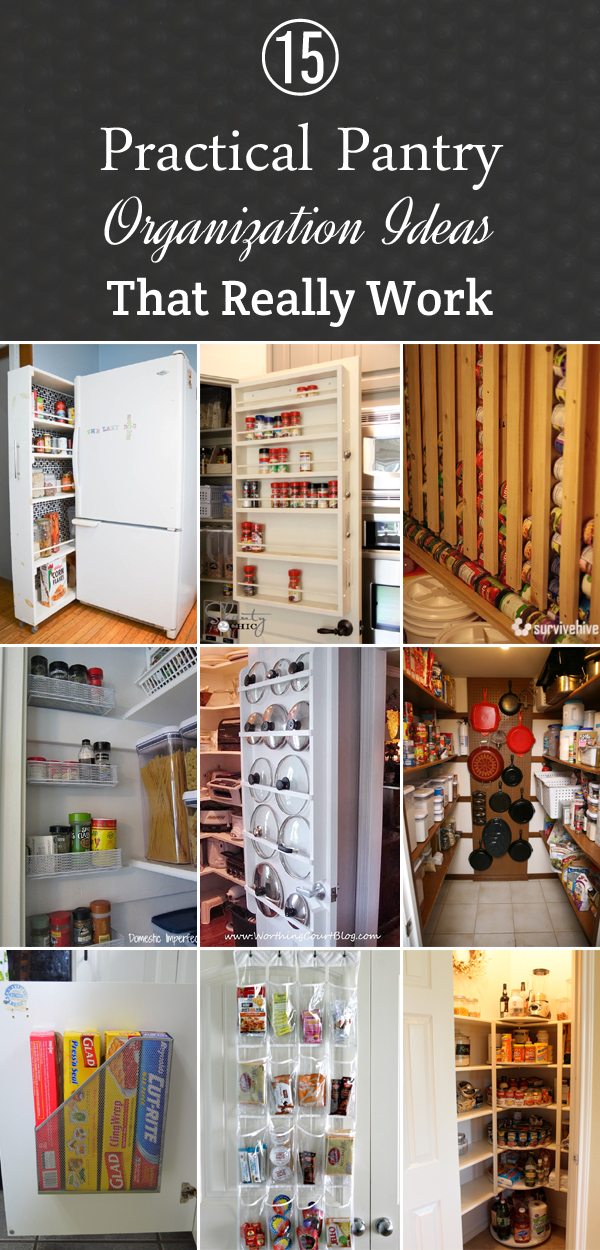 Does your pantry look more like a pile of food items than an organized system? Would you like to clean it up and be able to take advantage of every nook and cranny? Having everything in its proper place makes prepping and cooking easier and more fun. In today's post we've collected 15 smart organization ideas, that will help turn your messy pantry into a pretty and functional space for your home.
1. Kitchen Wrap Organizer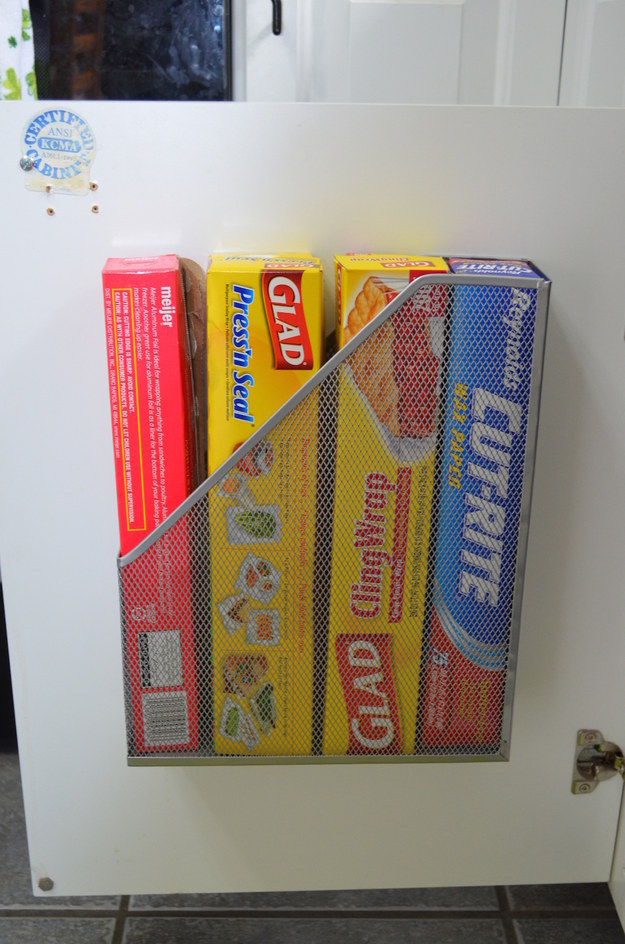 Use a magazine holder for your aluminum foil, plastic wrap, wax paper, etc.
2. Build a Rolling Pantry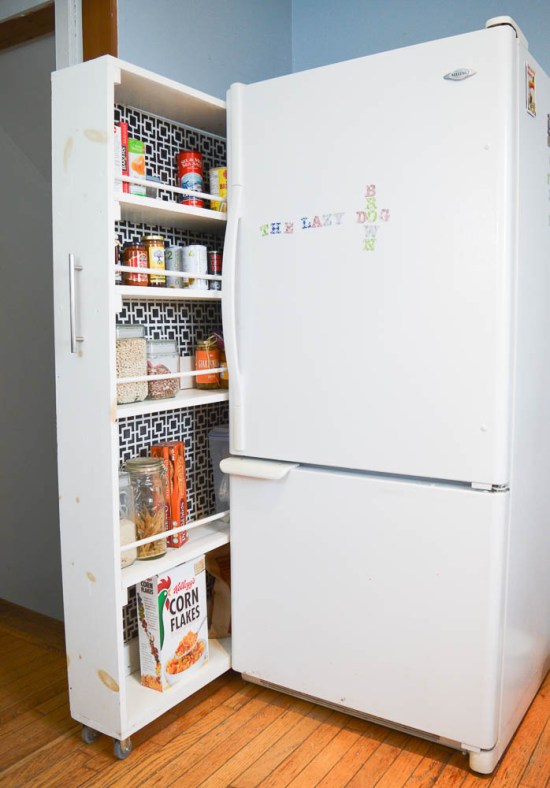 A tall, thin pull-out cabinet makes a clever storage solution for a narrow gap next to the fridge. (Instructions: DIY Passion)
3. Pantry Door Spice Rack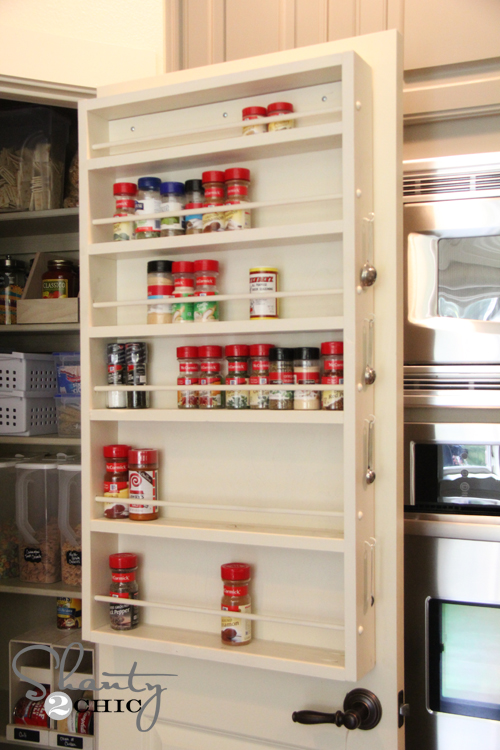 Build a spice rack on the inside of the door of a pantry to keep all of your spice jars organized. (Instructions: Shanty 2 Chic)
4. Canned Food Dispenser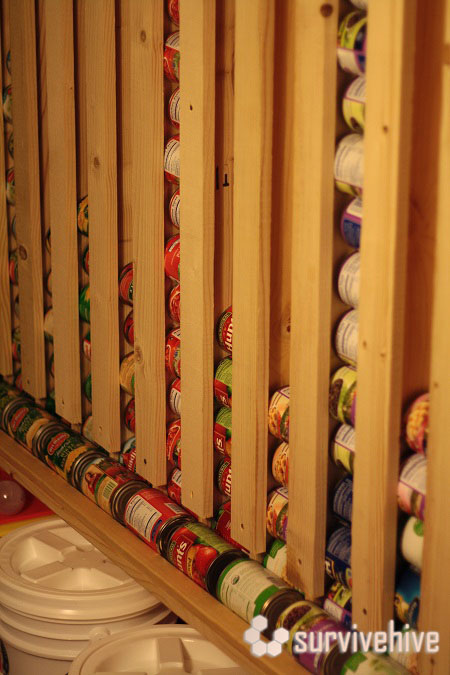 Got too many cans? Then create this functional rotating dispenser for them. (Instructions: Survivehive)
5. Shoe Organizer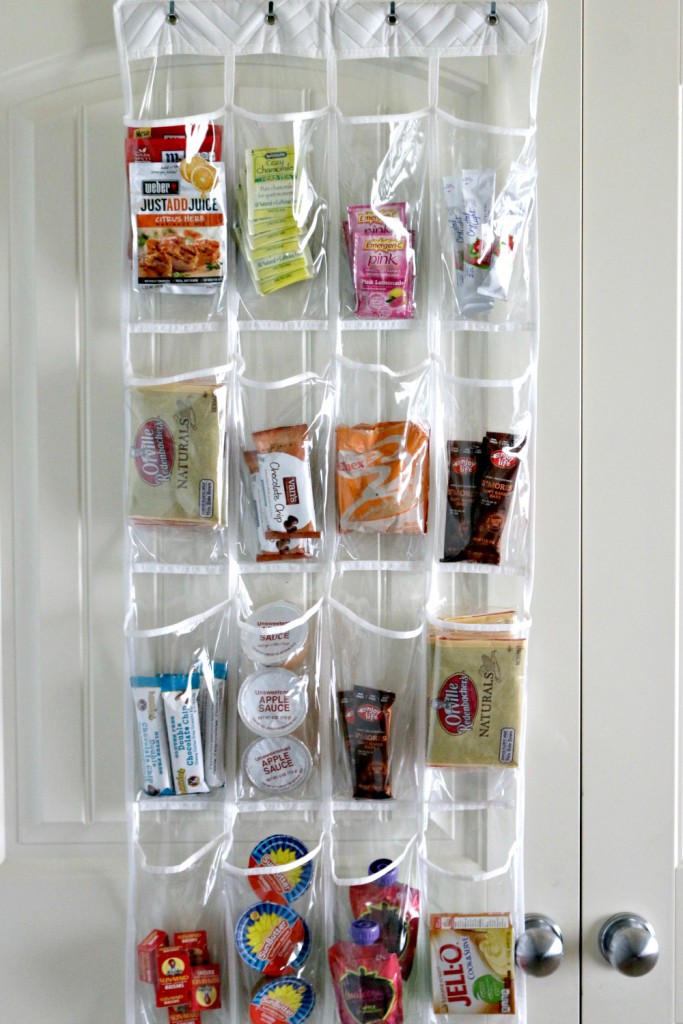 Use over-the-door shoe storage to organize snacks in pantry. (Via Money Saving Queen)
6. Lazy Susans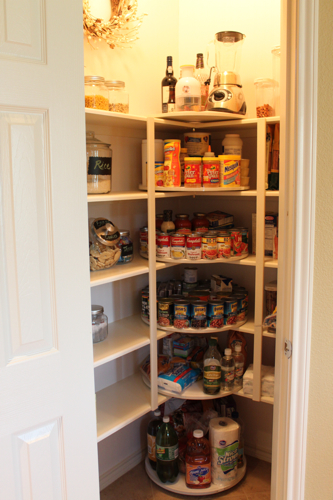 Create a lazy susan to organize the corners of your pantry! Lazy susans make tight, hard-to-reach spaces much easier to use. (Instructions: Decorchick)
7. Wire Baskets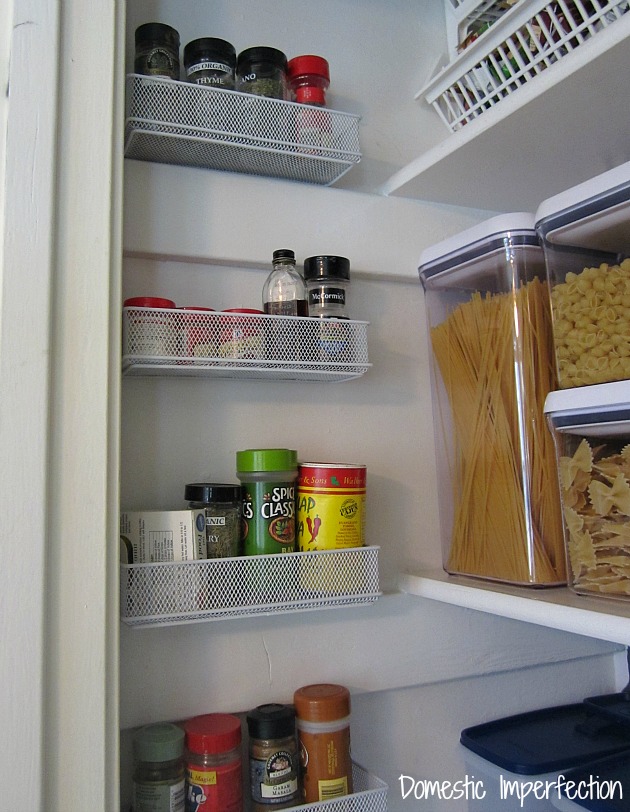 Utilize that little space between the shelf in your pantry and the door jamb by installing little wire baskets to hold odd things like gelatin boxes, spices, and more! (Via Domestic Imperfection)
8. Lid Storage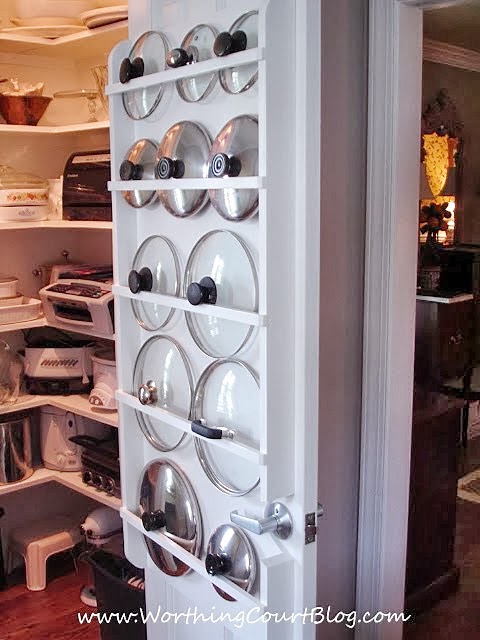 The lids to your pots and pans can be easily stored and organized by installing curtain rods to the back of your pantry door. (Via Worthing Court)
---