If your kitchen is in desperate need of organization, there are plenty of cheap storage solutions you can use to get your clutter under control. Below, we've collected 10 easy storage hacks using everyday items that will instantly declutter your kitchen and save you a ton of money!
---
1. Use a magazine holder to store plastic wrap, aluminum foil, etc.
2. Reuse coffee creamer containers for snack storage
3. A metal file organizer is perfect for storing baking sheets, cutting boards and pan lids.
4. Use an old muffin tin to hold little baggies and other loose containers of spices.
5. Reuse empty soda boxes to create handy storage for your canned goods.
6. Maximize your under the sink storage space with a pocket organizer.
7. Make use of old tin cans as storage for utensils and cutleries.
8. Store herbs and spices in small tic-tac containers.
9. Pringles cans are perfect for storing spaghetti and lasagna noodles.
10. Fill a plain glass container with bamboo skewers and use it to hold your knives safely and securely.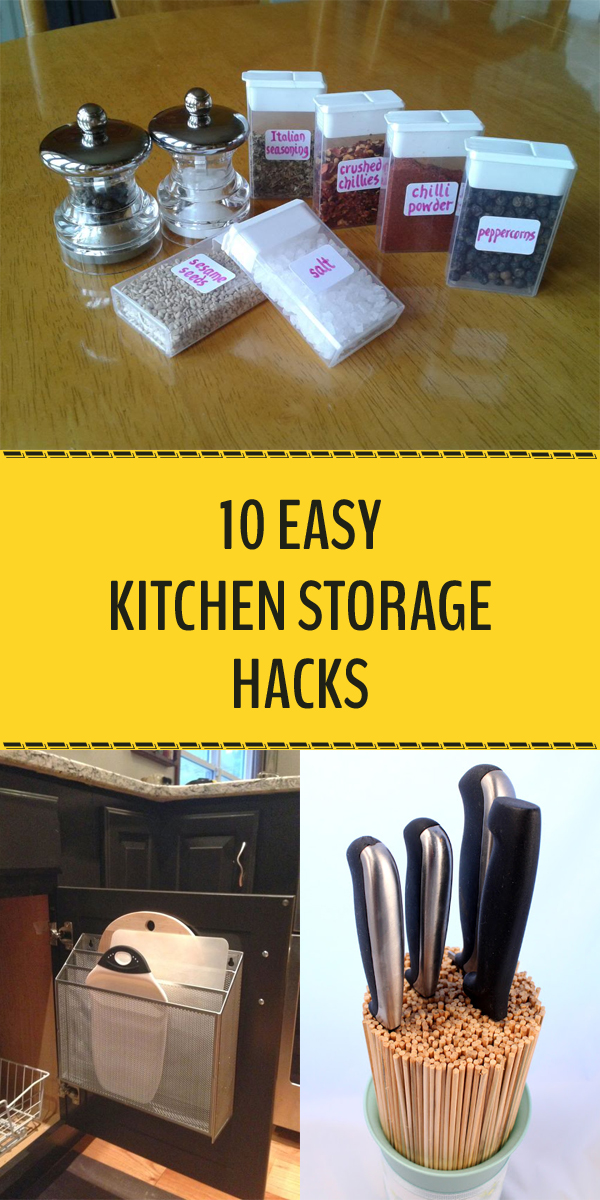 If you found this article helpful, We'd greatly appreciate if you could share it with your friends by clicking on one of the social media icons below.