Organizing your bathroom doesn't have to be expensive. You can organize your entire bathroom with just one trip to the Dollar Store! These clever bathroom organization ideas will declutter your bathroom from top to bottom and won't break the bank either.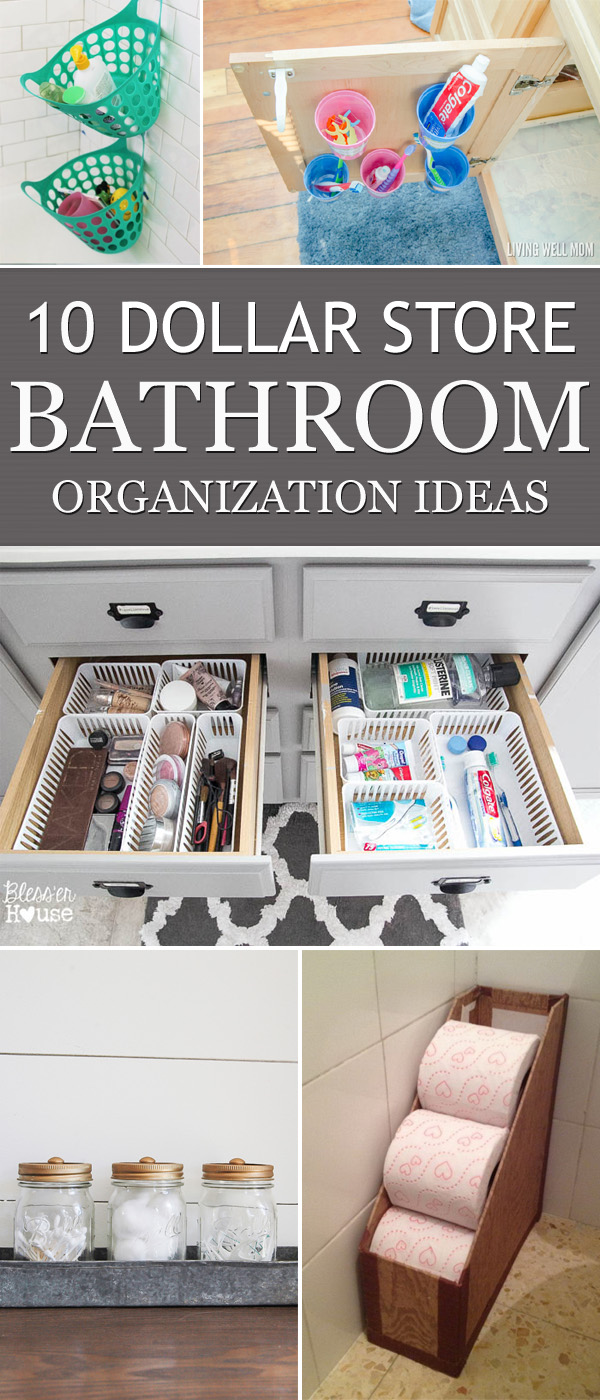 ---
10 DOLLAR STORE BATHROOM ORGANIZATION IDEAS
---
1. Toothbrush Organization
Attach small plastic cups to the inside of the vanity door by adhesive velcro to create this cute storage solution for toothbrushes and toothpaste.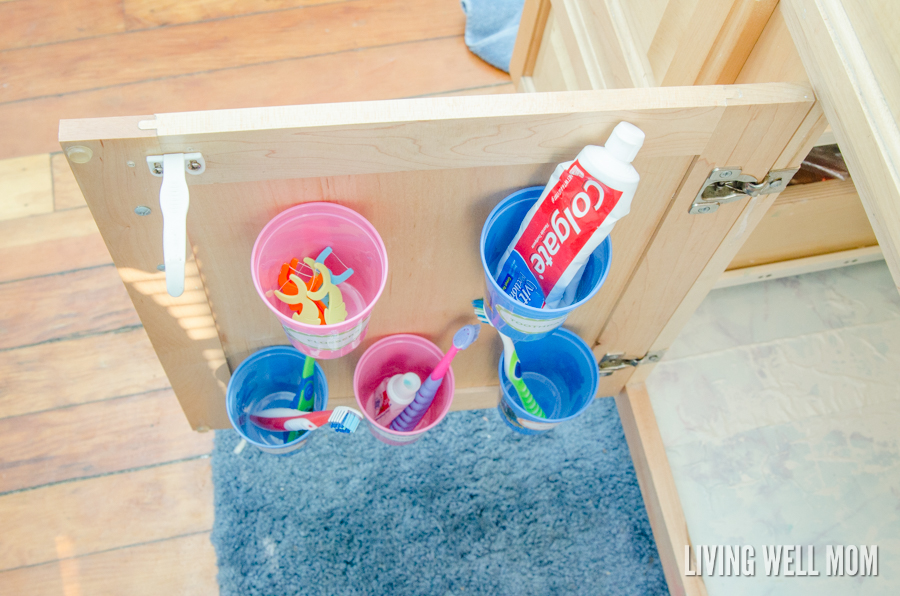 2. Use Dollar Store Baskets to Organize Your Drawers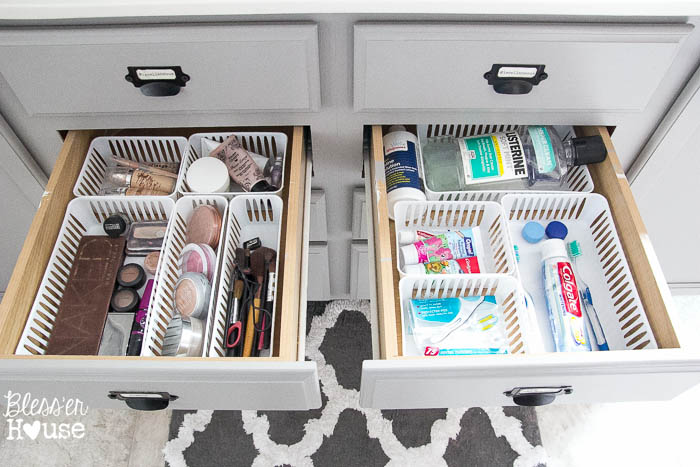 3. Under The Sink Storage Bins
Plastic bins are perfect for cabinet storage of bathroom odds and ends. They are stack-able and keeps things separated, so it is easy to see what is stored inside.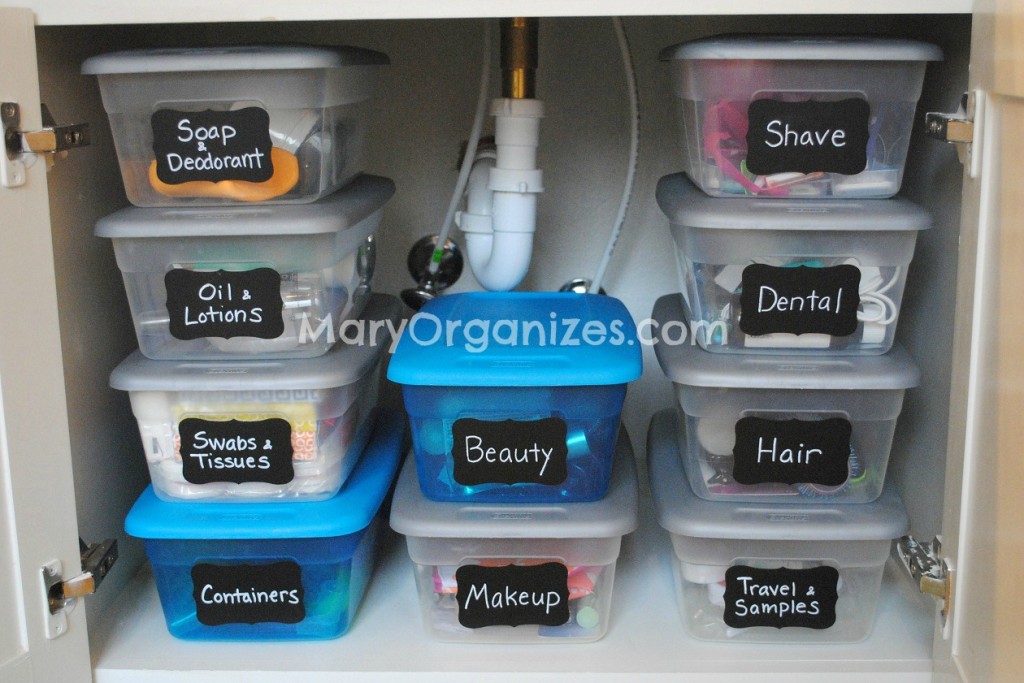 4. Bathroom Towel Storage
Hang a few wicker type baskets on the wall to use as towel storage.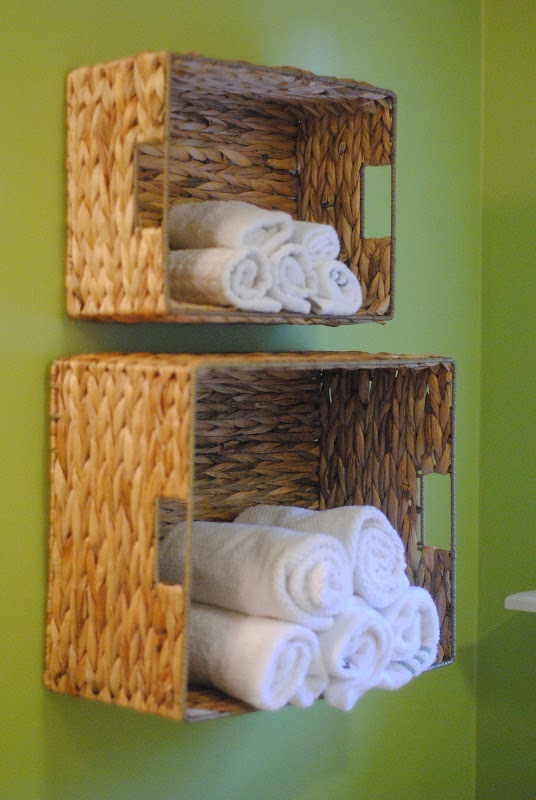 5. Nail Polish Organizer
Metal spice racks are perfect for organizing your nail polish.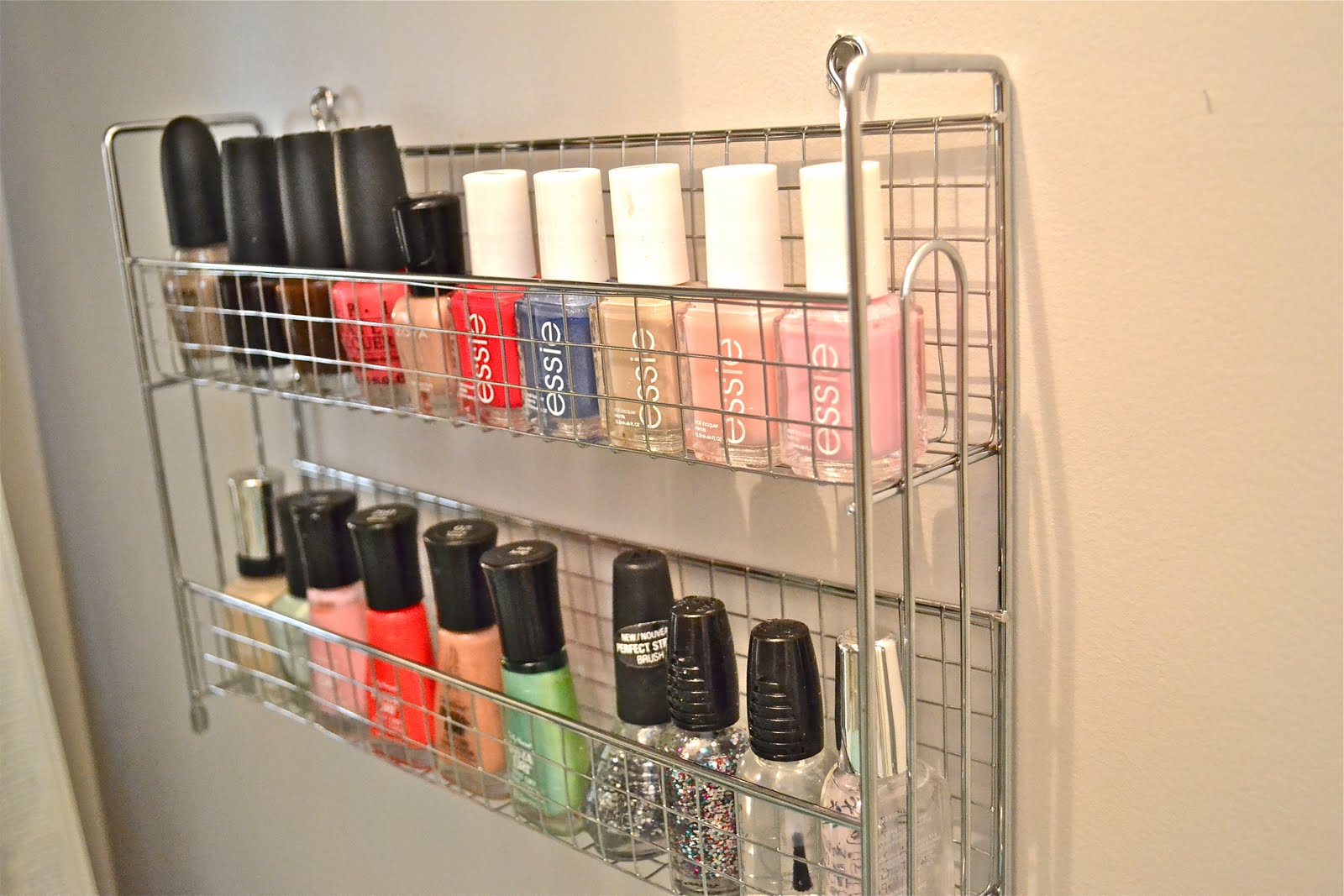 6. Hang Laundry Baskets On Command Hooks To Keep Your Shower Organized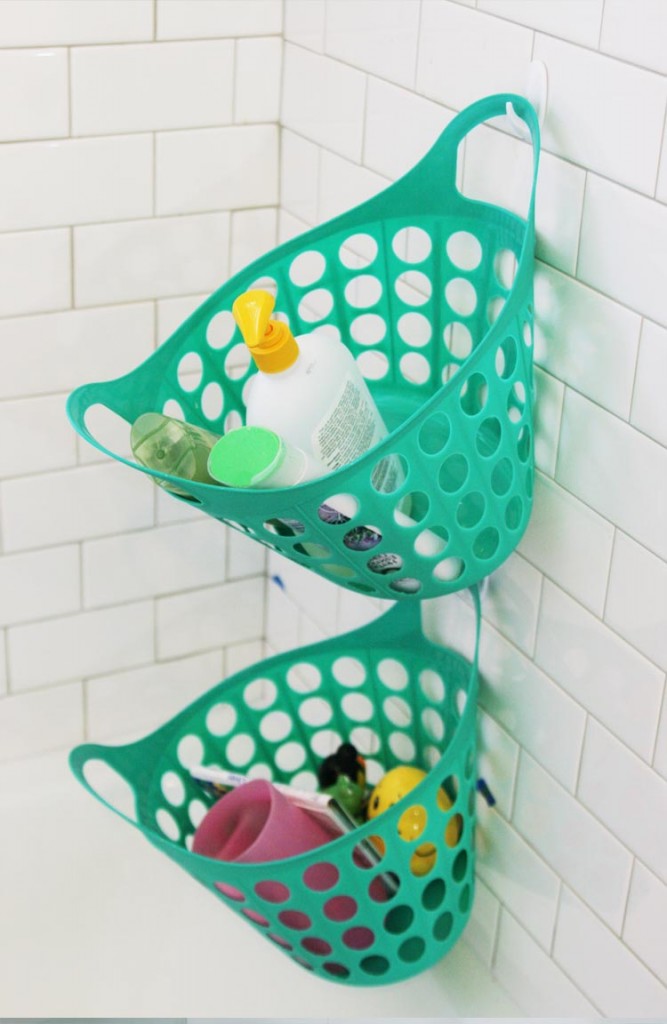 7. Repurpose a Magazine Rack to Hold Toilet Paper Rolls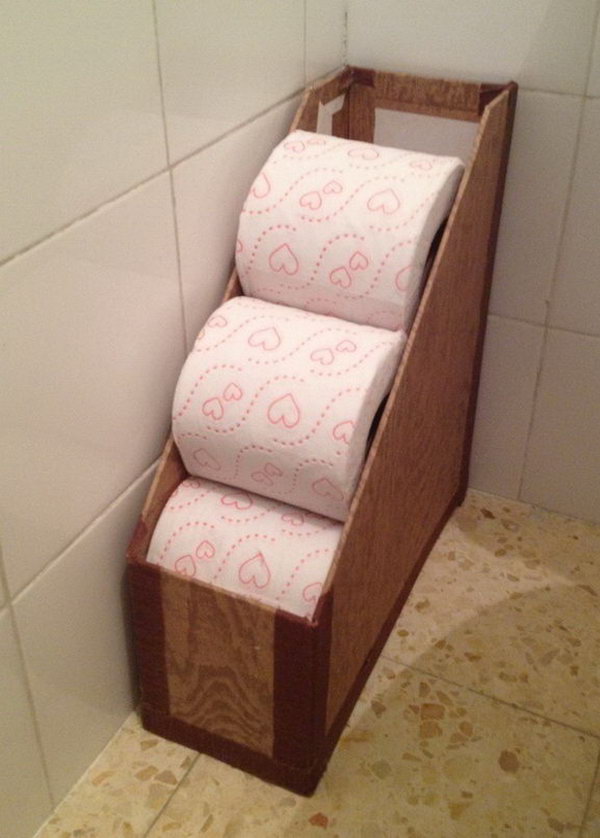 8. Decorative Mason Jar Bathroom Storage
Mason jars make great holders for q-tips, cotton balls and much more.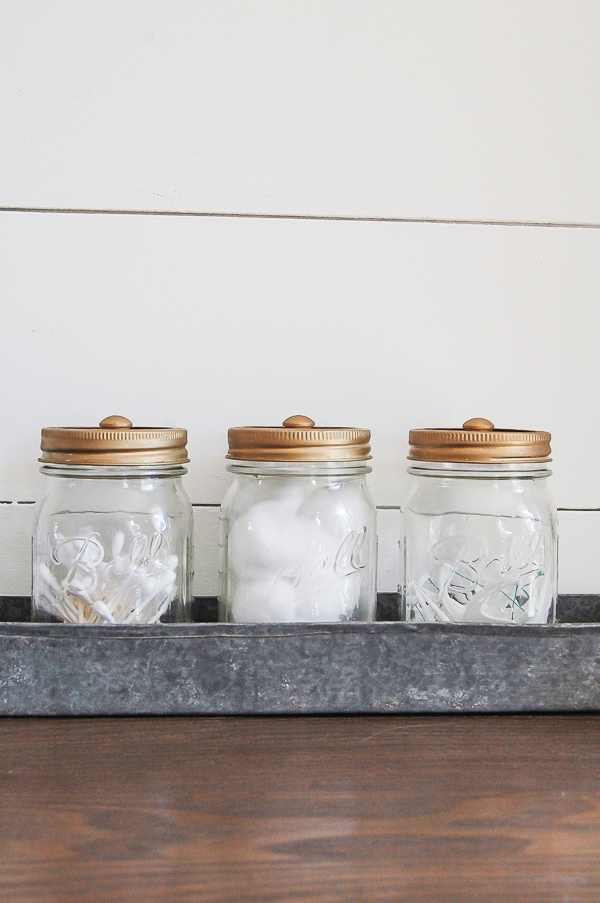 9. Bobby Pin Storage
Tired of losing bobby pins? Use a magnetic strip in a drawer to keep your bobby pins, tweezers, and nail clippers in one organized spot.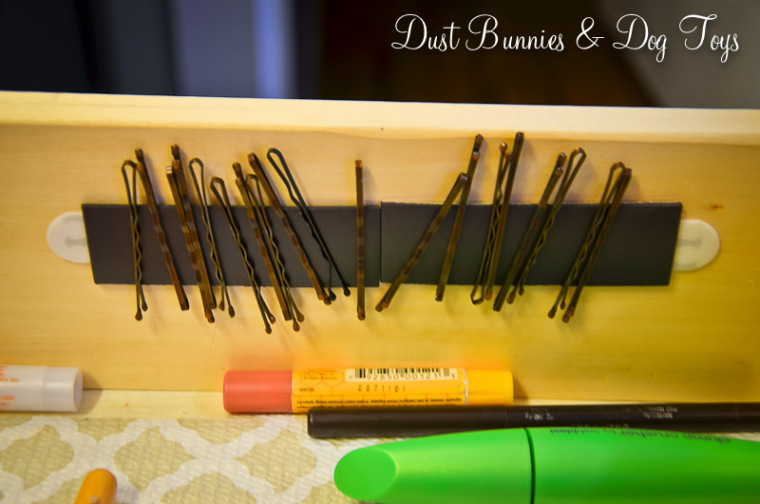 10. Toothbrush Organizer
Another handy way to organize toothbrushes is to use a plastic dollar store cutlery tray, which is just as useful in the bathroom as it is in the kitchen.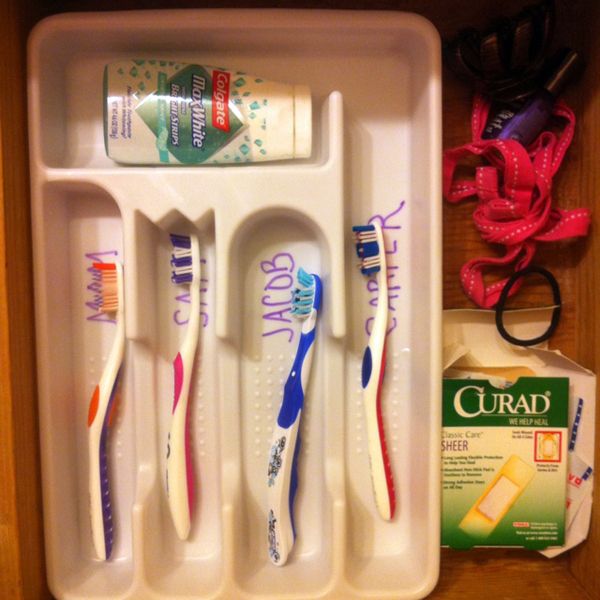 What did you think of these bathroom organization ideas? I hope you are inspired and motivated to get your bathroom organized.