The bathroom is one of the most important rooms in the house – this is a place where you can relax and let off the stress. Therefore, you should make sure that your bathroom is always in the best condition. If your bathroom need a little organization help, here are some great DIY hacks to organize the bathroom and make it less cluttered.
1. Organize with a Magnetic Strip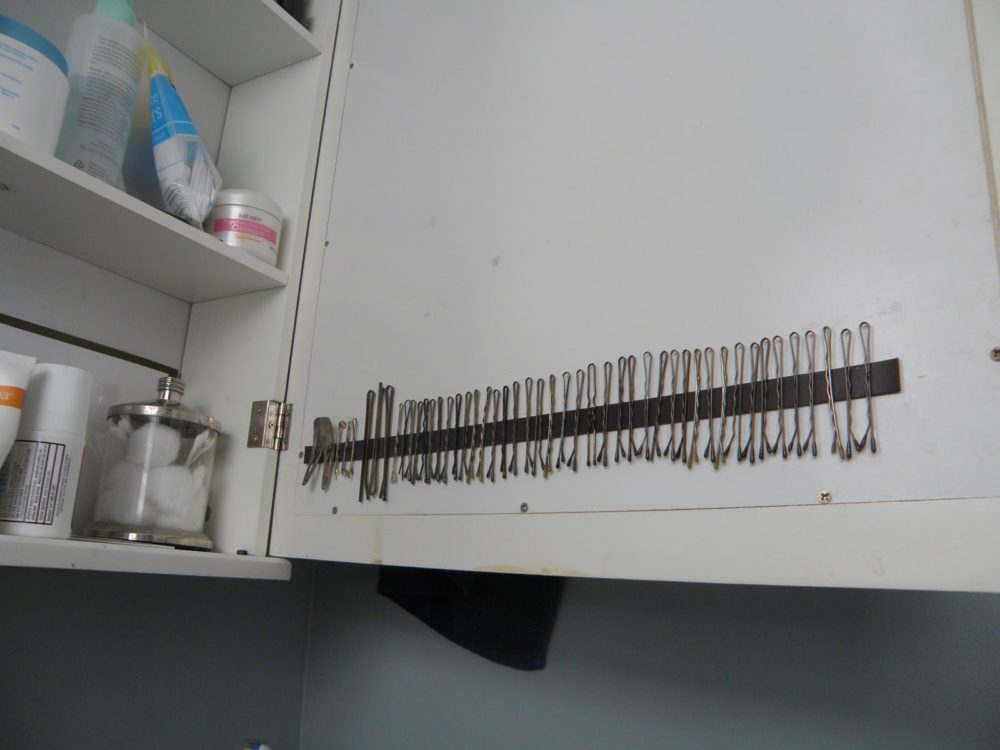 Add a magnetic strip to the inside of a medicine cabinet to organize small metal items such as nail clippers, bobby pins, tweezers, etc. (via Felicity Defined)
2. File Box Bathroom Appliance Storage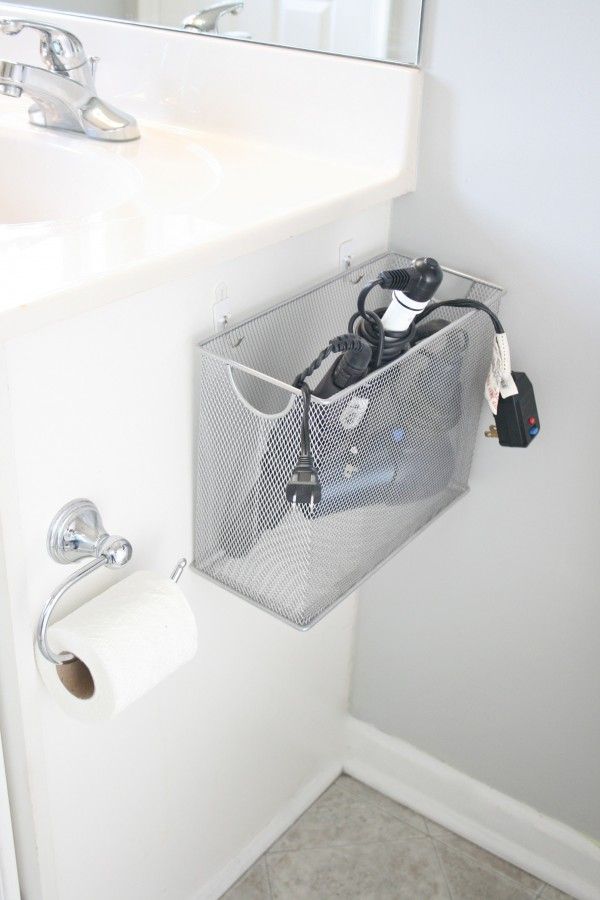 Use a magazine rack to keep all of your hair appliances organized and easy to access. (via Dream Green DIY)
3. Repurpose a Wine Rack as a Towel Holder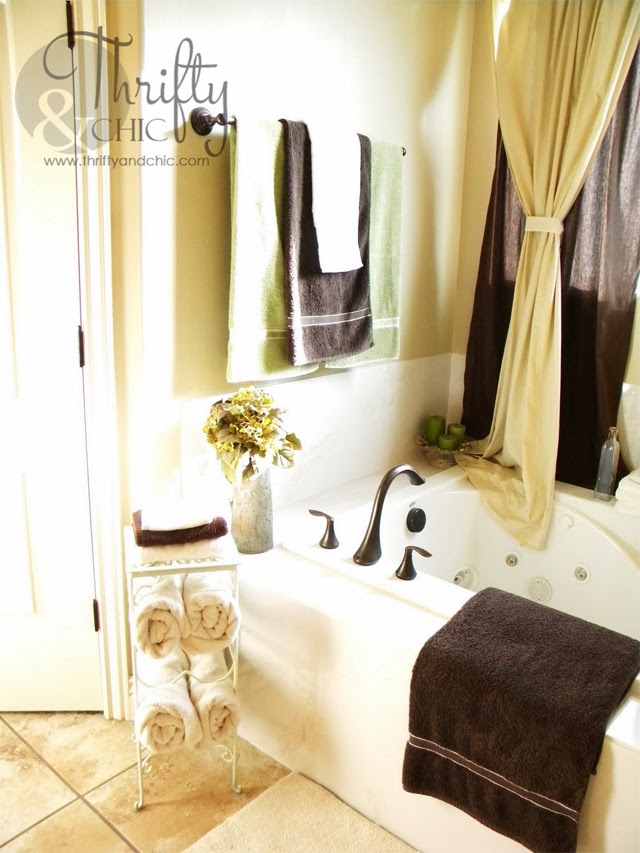 Keep your bathroom towels tidy, dry, and accessible by re-purposing a wine rack into a towel holder. (via Thrifty and Chic)
4. PVC Pipe Hairdryer Holder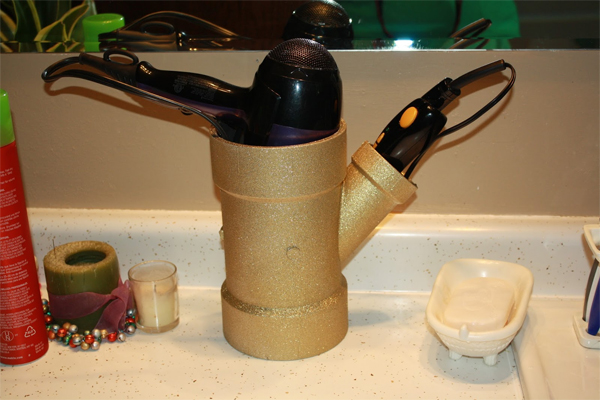 Make your own affordable hair styling tool stand out of PVC pipe. (via Once Upon a Family)
5. DIY Toothbrush Holder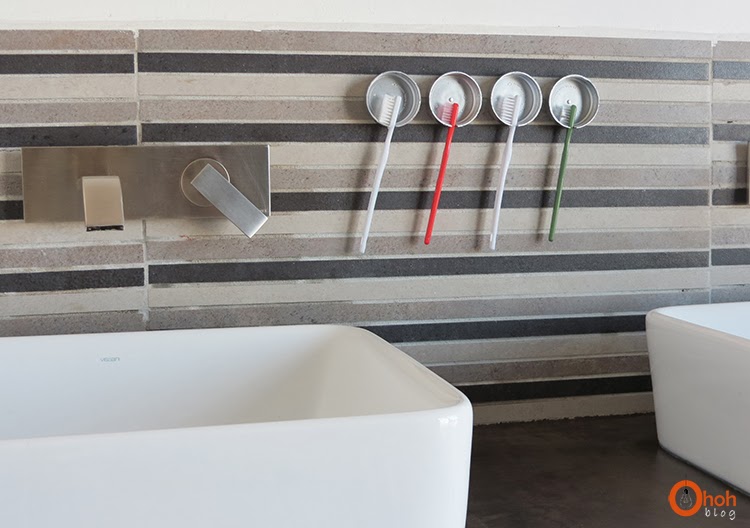 The best and easiest DIY solution you will ever find to store your toothbrush. You just need a bottle cap and some velcro. (via Ohoh Deco)
6. Mason Jar Storage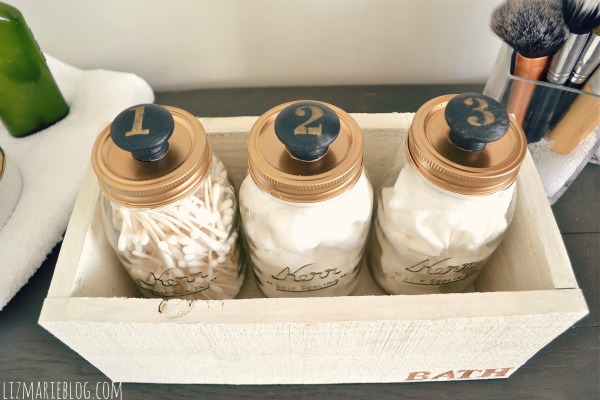 Instead of randomly shoving items into drawers, use mason jars to store common bathroom items. (via Liz Marie Blog)
7. Shelves Above Toilet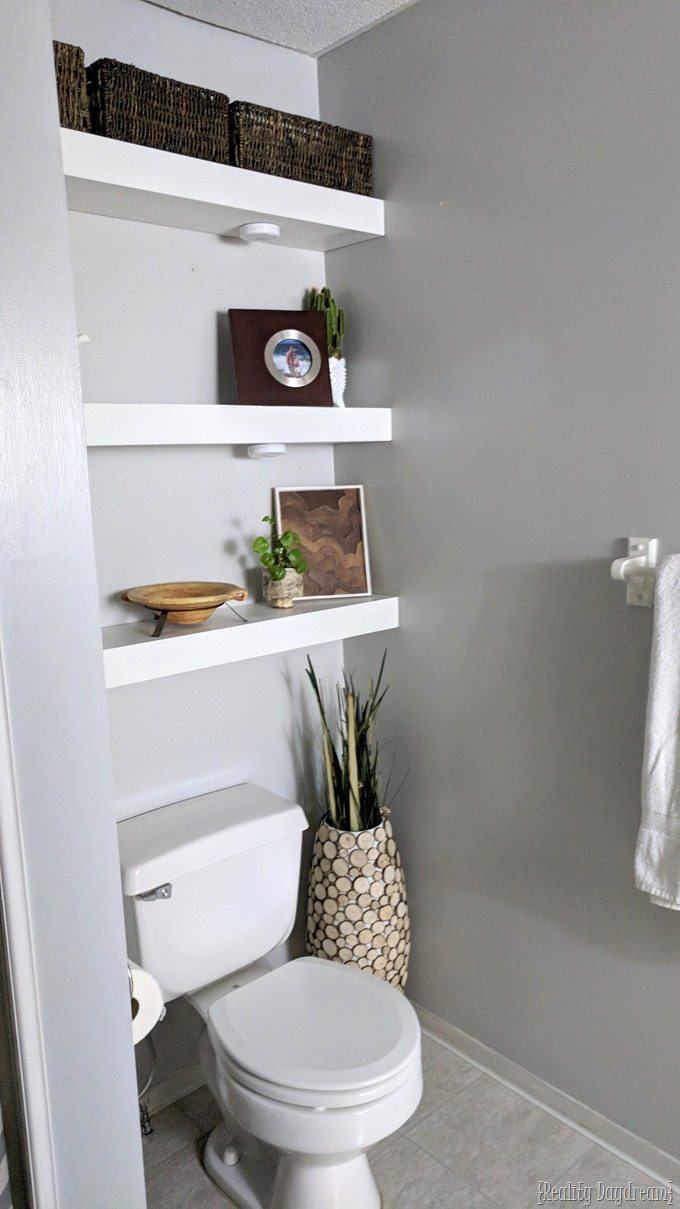 Install floating shelves to use the space above the toilet. (via Reality Day Dream)
8. Use Baskets as Shelves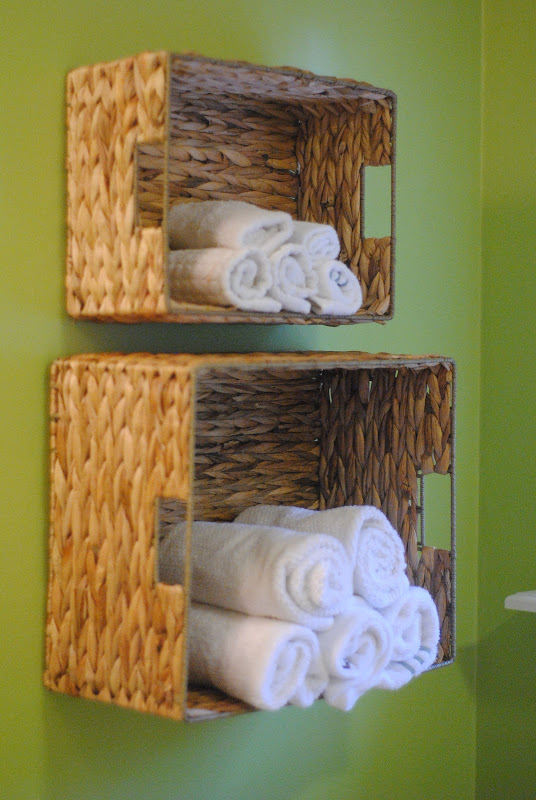 Hang a few baskets on the wall to store towels or toilet paper. (via Making Lemonade Blog)
9. Small Bathroom Storage Solution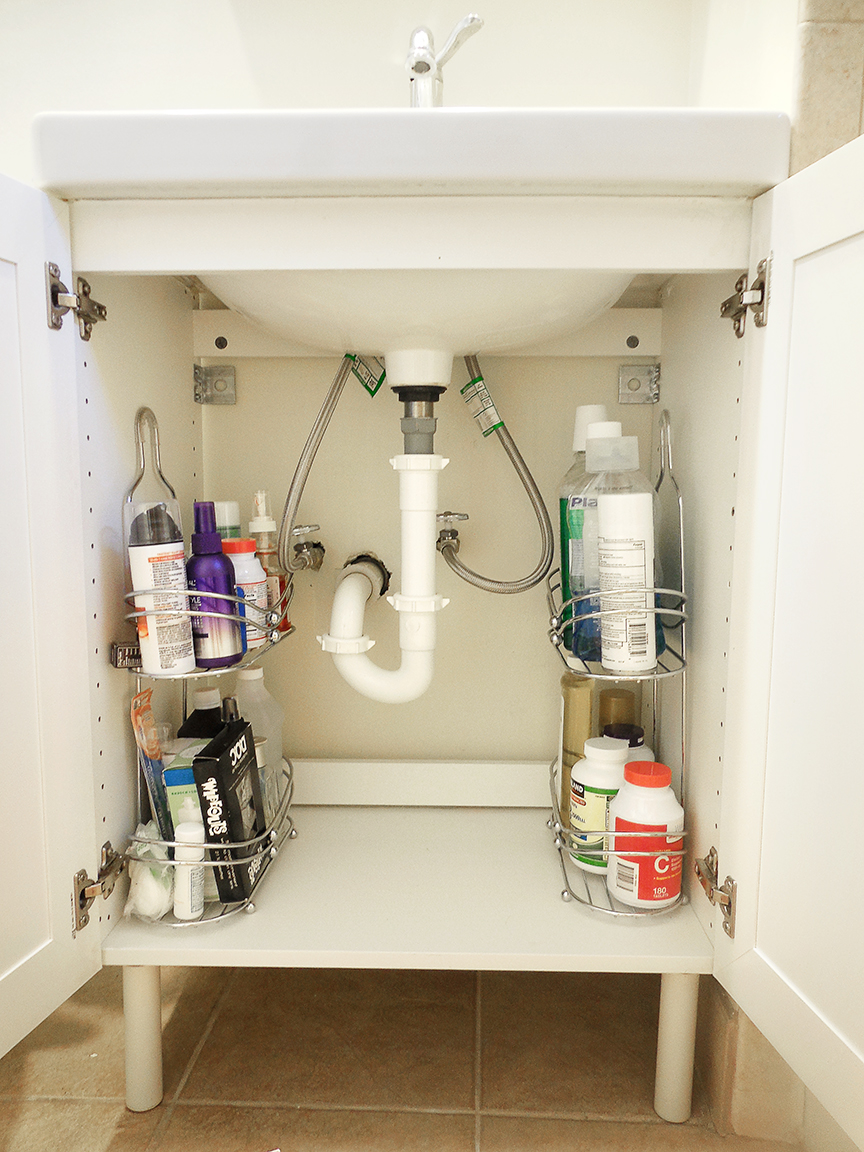 Use shower caddies as shelving to organize awkward sink spaces. (via Pretty Organized)
10. Shoe Organizer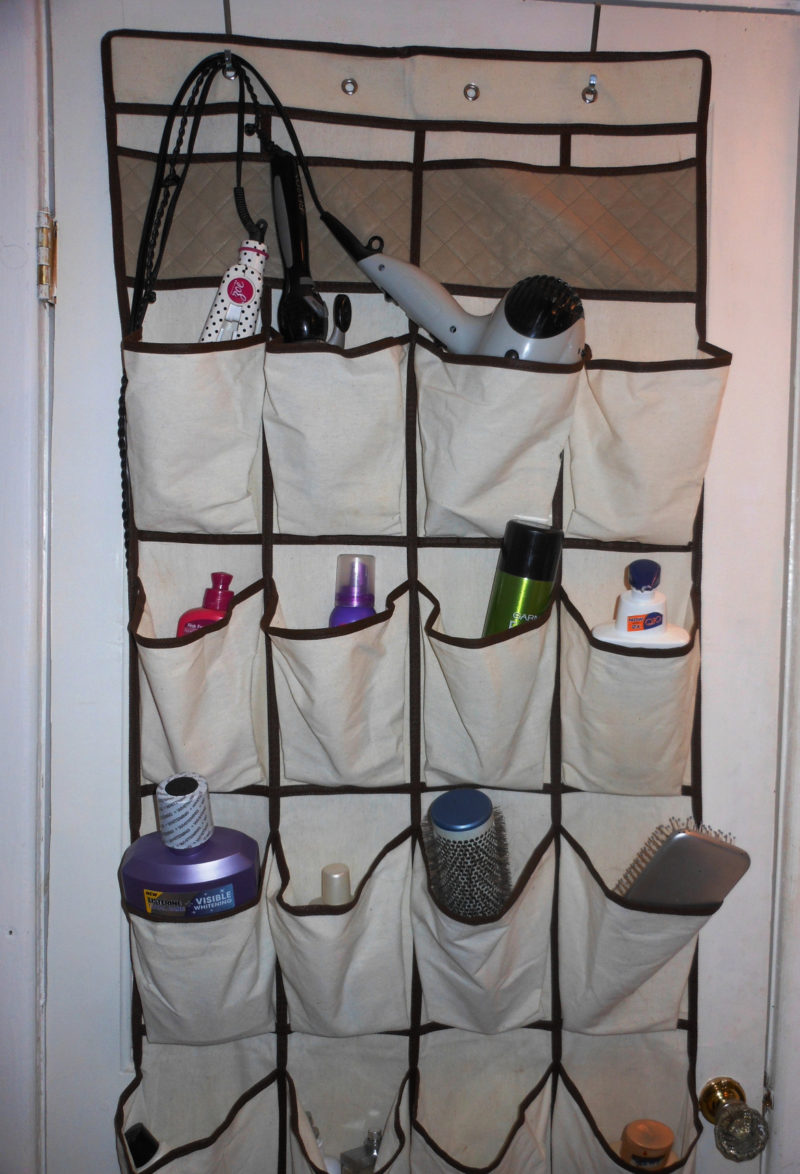 Hang a shoe organizer over your door and fill it with combs, brushes, and hairspray. (via The Style Side of Life)
Did you enjoy our list of bathroom organization ideas? Share your thoughts with us in the comments section below!