7. Need to pick up a bunch of stray pet hairs?
Put on a wet dishwasher glove and wipe hand over surfaces where pet hairs need to be removed.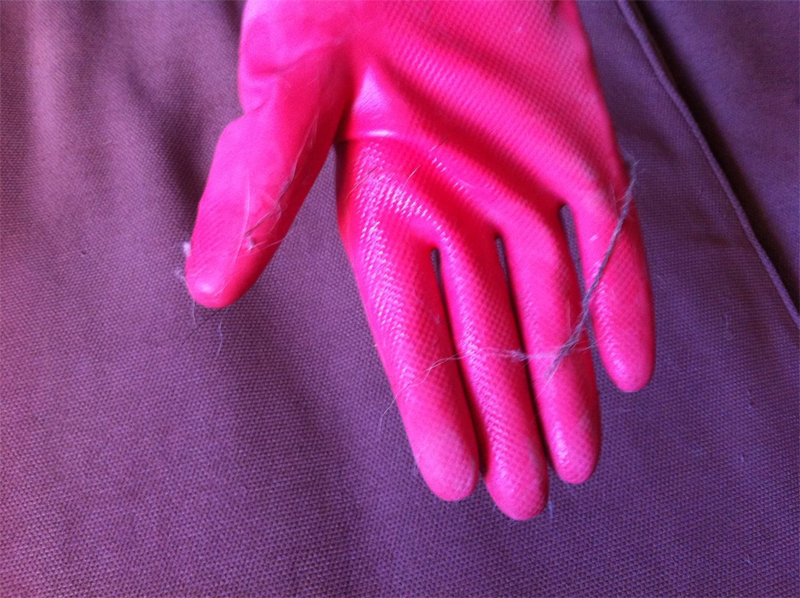 via Tails from Provence
8. Clean your microwave naturally with just a lemon.
Fill a microwave-safe bowl with about 1-2 cups of water and add some lemon juice. Place the bowl with lemon water in the microwave and turn on high power for about 3-5 minutes, or until boiling. Let it sit for a few minutes to let the steam penetrate the interior. Carefully remove the bowl and wipe down the inside of the microwave with a damp cloth.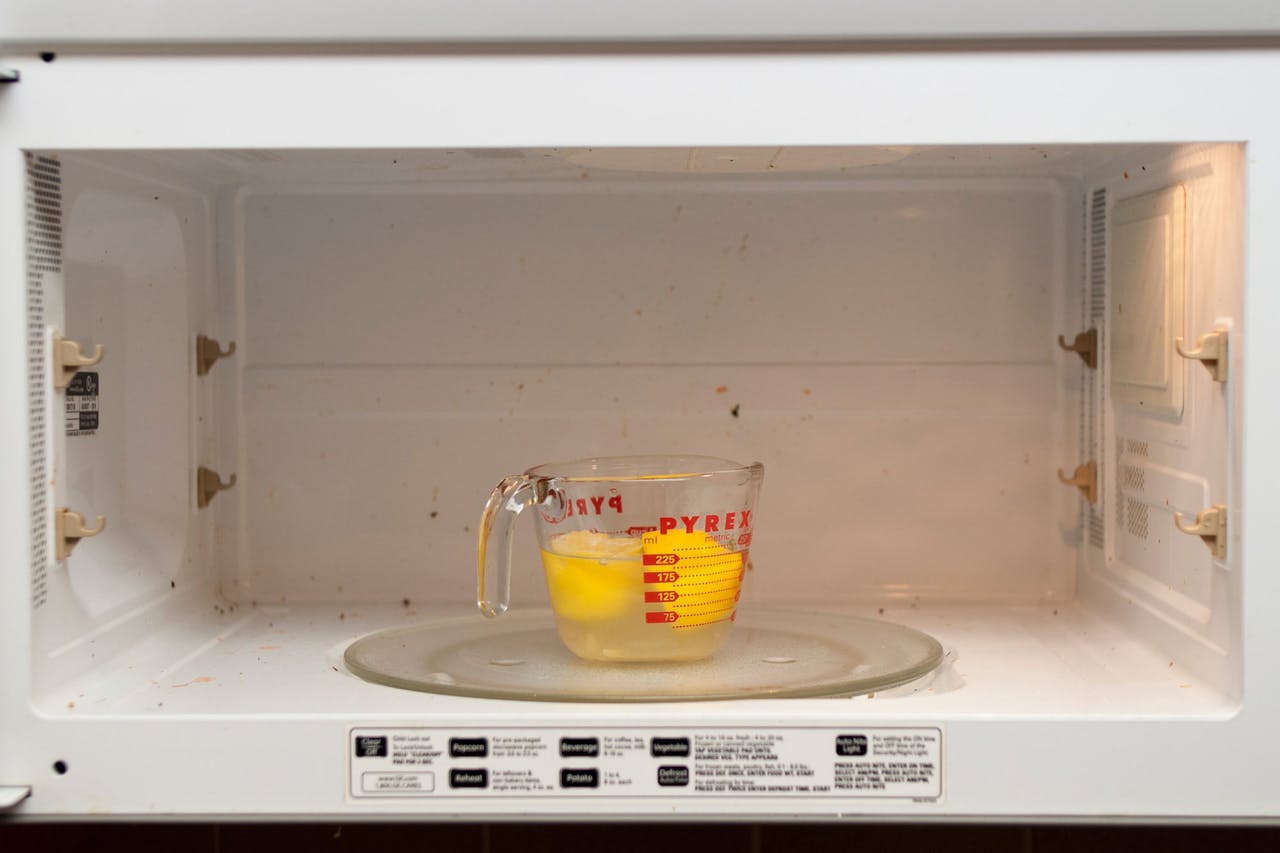 via The Kitchn
9. Use a wet pumice stone to clean the inside of your dirty oven.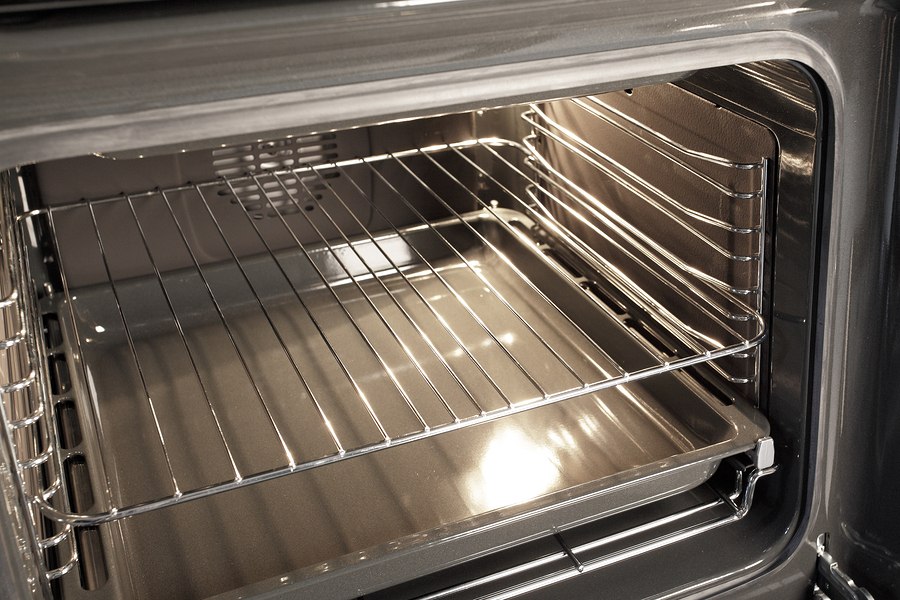 10. Need to clean irregular-shaped flask or containers?
Fill container with a little water, dish soap and some raw rice grains. Cover opening and shake vigorously. Rice should scrub any residue off of inside.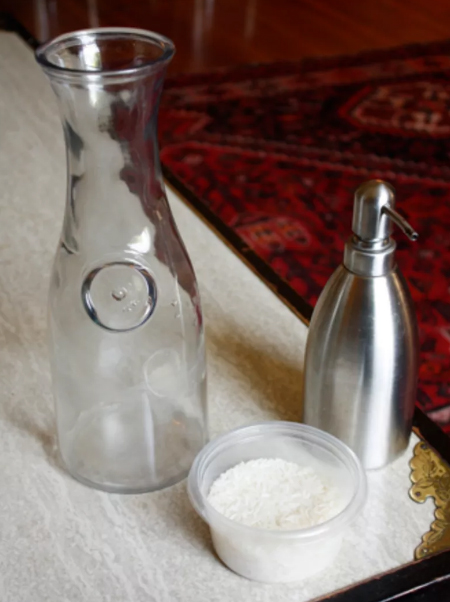 via Lifehacker
11. Clean your lampshades with a lint roller.
A lint roller is an excellent tool for cleaning dust and lint from your fabric lampshades.
via The Creek Line House
12. Make the blender clean itself.
Fill dirty blender with warm water and a few drops of liquid soap. With the lid firmly in place, turn the blender on high for 30 seconds. Dump the contents out, give it one quick rinse and you're done.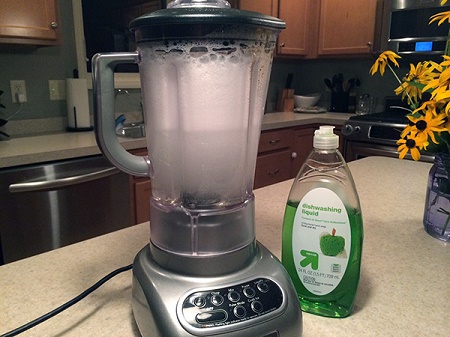 via Smoothie Blender Guide
---